Cuban Cartoonists Confront Coronavirus
Cuban cartoonists fight paranoia with what they know how to do: good humor. But, of course, laughter with nasobuco in it… [nasobuco is a Cuban word for facemask]
March 15, 2020
Translated and edited by Walter Lippmann for CubaNews.
Granma, what a big mask you have!
The better to protect us.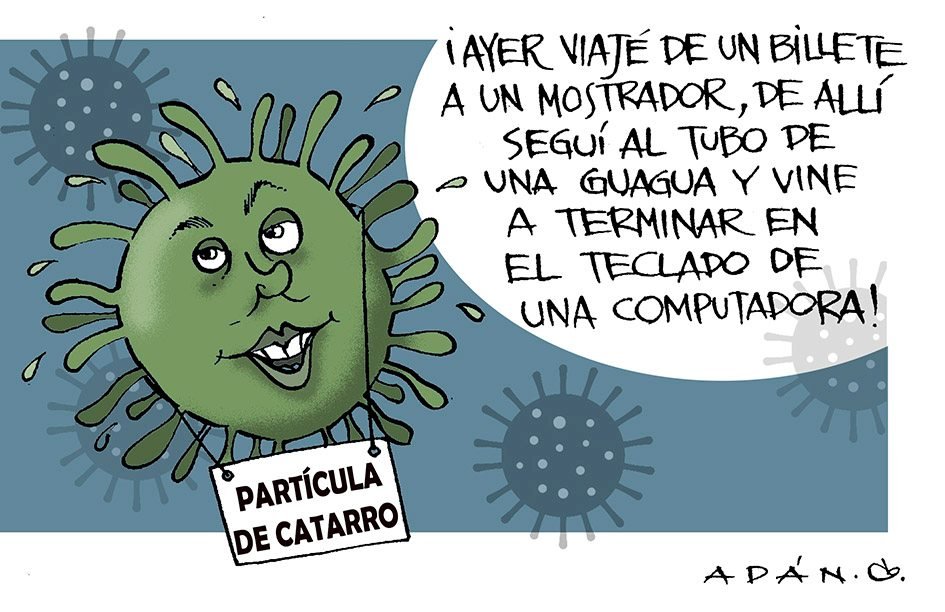 Yesterday I travelled from a bill to a counter, from there followed a tube on a bus, then ended up on the keyboard of a computer!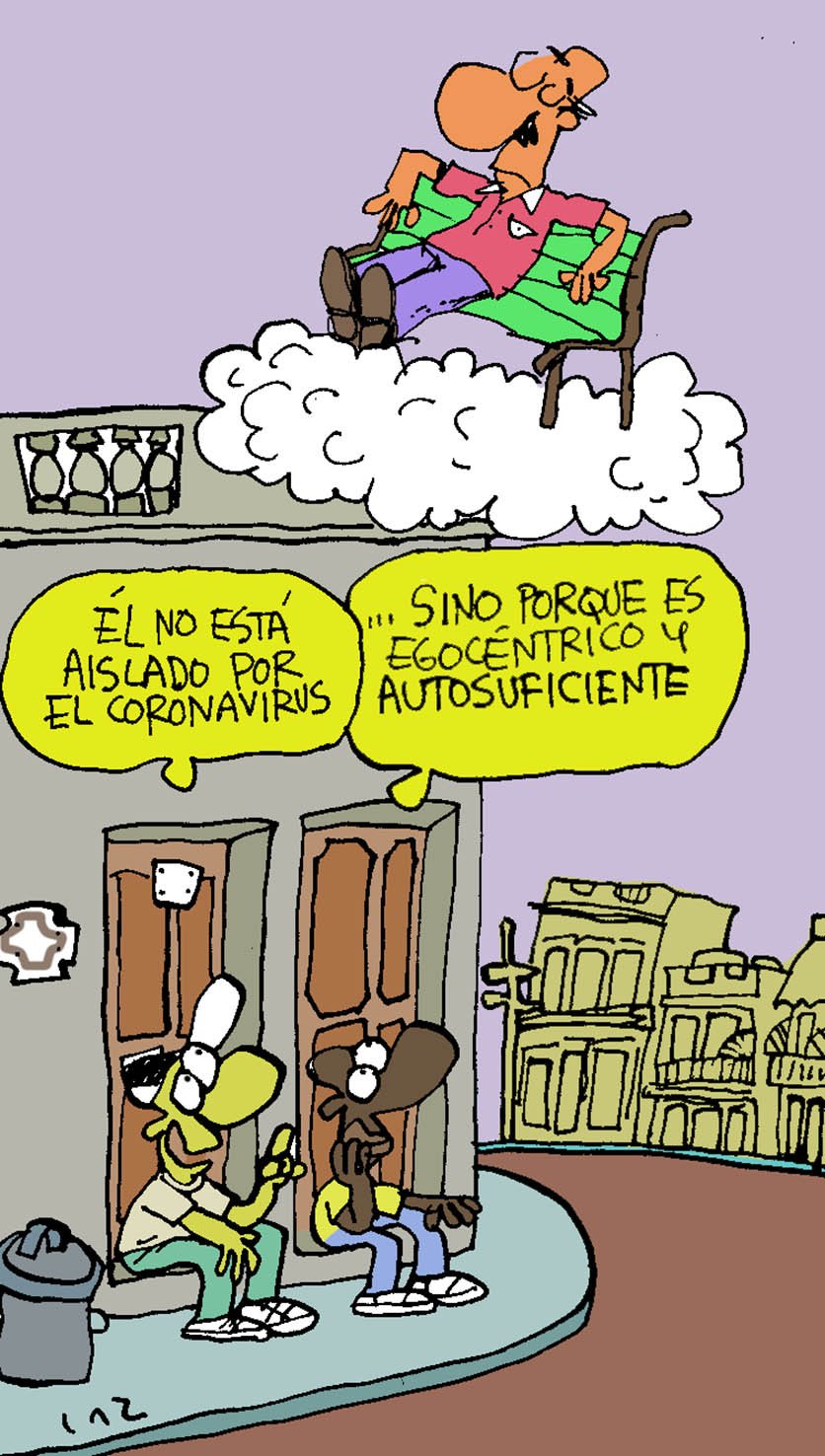 He's not isolated because of the coronovirus, but because he's egocentric and (too) self-sufficient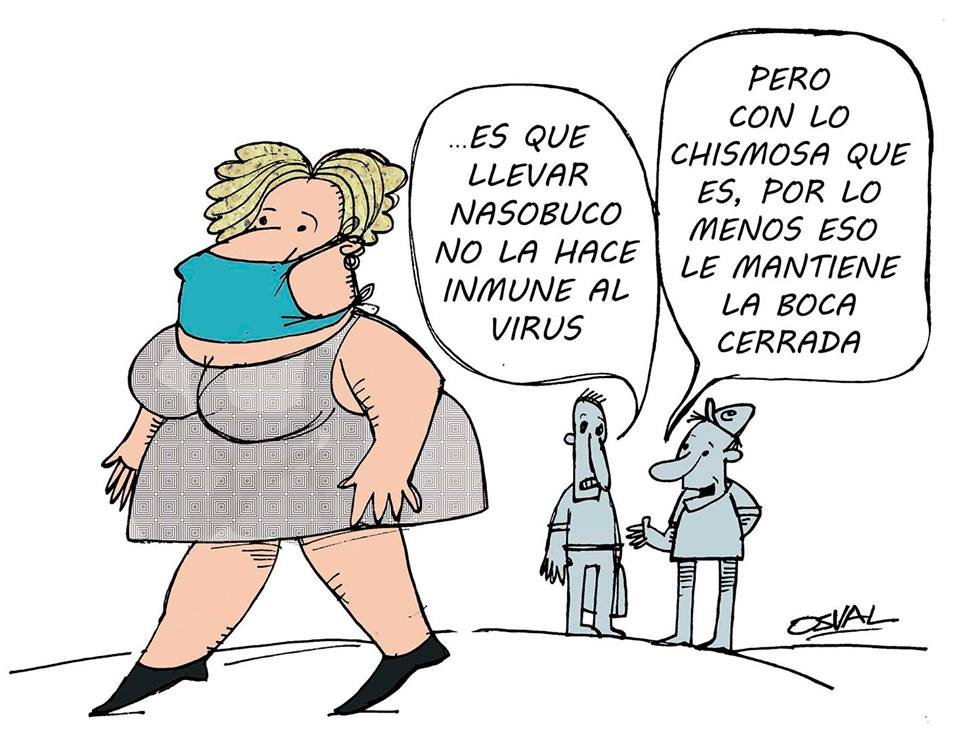 Wearing the mask doesn't make her immune to the virus
But with a gossip like her, at least it'll keep her mouth shut.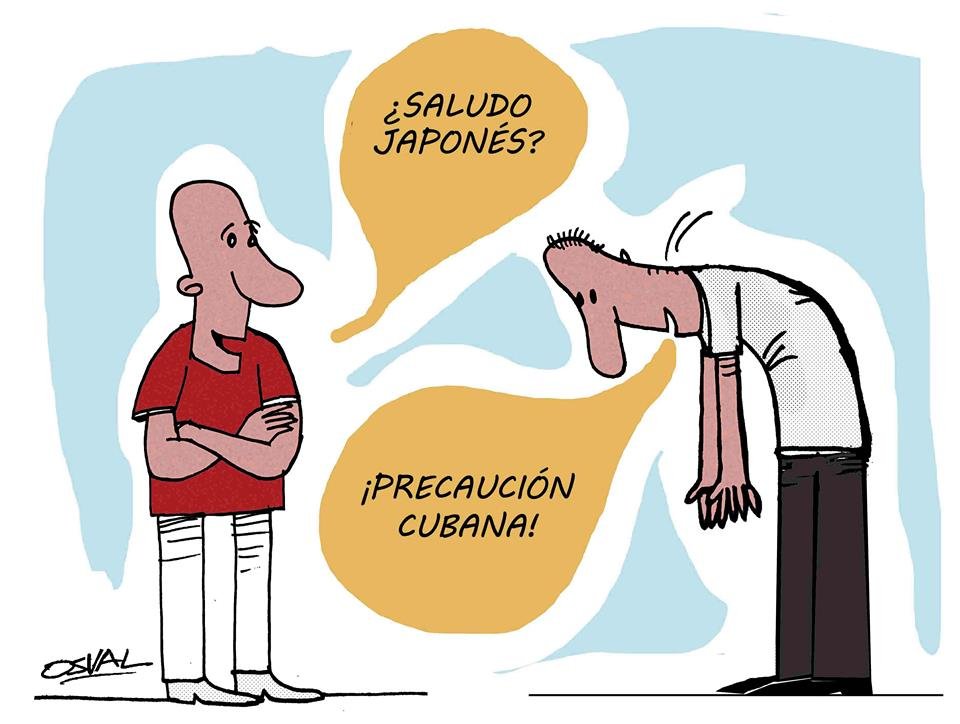 Japanese Greeting?
Cuban Caution!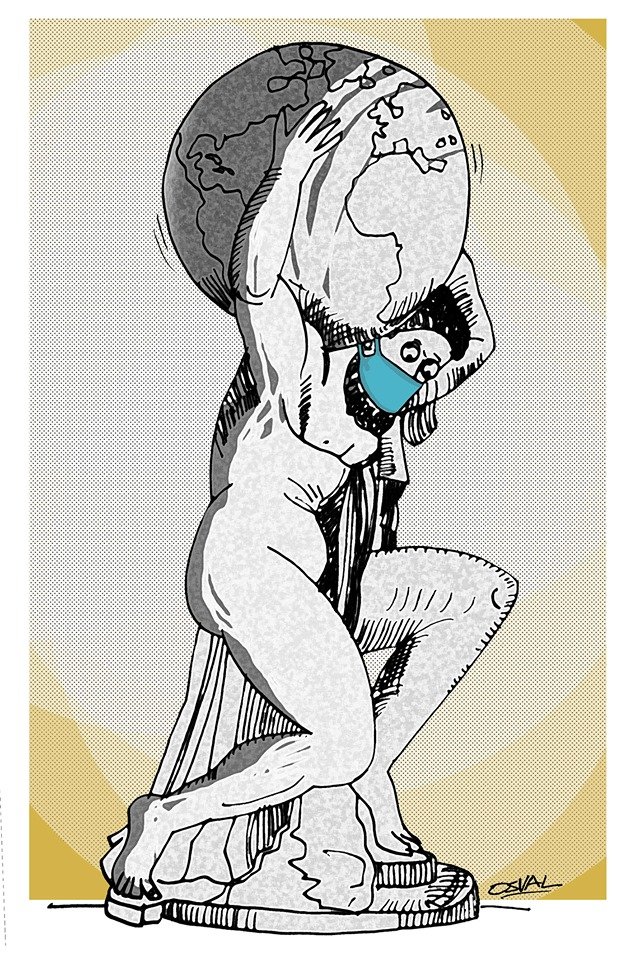 (No caption)