Cuba's Right to a Revolution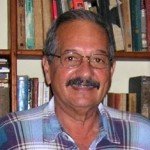 By Manuel E. Yepe
May, 2009
http://manuelyepe.wordpress.com/
A CubaNews translation.
Edited by Walter Lippmann.
Paulo Nogueira Batista, an executive director representing Brazil and a group of eight Latin American countries in the International Monetary Fund, stressed during a world tourism conference held a week ago in the Brazilian city of Florianopolis that "U.S. President Barack Obama's administration should work to bringing Cuba back into international bodies such as the IMF".
His appeal is anything but exceptional. In fact, it adds to the chorus of many in the United States and other countries against an economic blockade that year after year the international community condemns almost with one voice in the United Nations General Assembly, as well as to the widespread criticism leveled at the U.S. anti-Cuban policy, as with the variety of statements made in the Summit of the Americas in Trinidad in favor of restoring Cuba's right to join the Organization of American States, even if the host nation is known to be opposed to the idea.
It all reveals a lack of consistency with the promise of change that helped the new U.S. president win the election: to the voters, it means a high number of social rights denied to them despite their country's wealth, whereas to the elite who truly hold the power these are merely necessary corrections to prevent the collapse of a seriously endangered imperial order.
However, that the superpower has managed to get away with the manifest crime against humanity that its fifty-year-long blockade on the small neighboring island represents throws into relief the wickedness and absurdity of the world order imposed on our planet and proves that it extends beyond economic issues to leave a deep mark on the political leanings of plenty of people and social groups.
Obviously, many strong forces are currently in motion in the United States to lift the blockade, end the travel ban and reestablish official relations with Cuba, but it's also undeniable that the effects of half a century of malicious slander compel most of those who fight to get things back to normal between both countries to justify their efforts to correct this wrong by arguing that the Cuban revolution has successfully overcome every aggressive wile so far and therefore other, more subtle ones are needed.
I believe those who claim that all people in the world have the inalienable right to a revolution and that the Cubans have been forced to exercise such right under constant, unjustifiable pressure from its nearest neighbor –the greatest military and economic power on Earth– are still a minority in the United States.
Small wonder, then, that zealous defenders of the U.S.'s worst terrorist acts against Cuba are now challenging the blockade, including Cuban-Americans who made a living from the attacks on the island using the considerable financial aid earmarked by Washington for overthrowing the Revolution and are now saying that violence must be replaced by ideological influence without giving up the ultimate purpose.
This idea of trying to undermine the Cuban Revolution from the inside is not only typical of the new political currents up north or the Cuban counterrevolutionaries at their service. It's common knowledge that almost every northern nation whose government has long advised world capitalism's leading superpower to lift the blockade on Cuba is as fearful of the former's example as they are of the latter's.
Yet, the Cuban Revolution, whose people and leaders have been so determined to and capable of fighting the hardest battles for their identity and rights, would not be worthy of its name if it shied away from the challenge of engaging the enemy in the battlefield of ideological confrontation.
Funded by the U.S., anti-Cuban propaganda coined the argument that Cuba took advantage of the blockade to explain its mistakes or flaws while shamelessly trying to isolate, starve and discourage the Cubans from their efforts to carry on with a beautiful revolutionary project that they will never give up until they make it come true.
LA REVOLUCIÓN ES UN DERECHO DE CUBA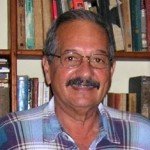 Por Manuel E. Yepe
Mayo de 2009
http://manuelyepe.wordpress.com/
"La Administración del Presidente estadounidense Barack Obama debía trabajar por lograr la reincorporación de Cuba a organismos internacionales tales como el Fondo Monetario Internacional", manifestó Paulo Nogueira Batista, un funcionario de dicho Fondo que representa a Brasil y a un grupo de otros 8 países latinoamericanos en el FMI, durante una conferencia sobre turismo mundial que tuvo lugar a mediados de mayo en la ciudad brasileña de Florianópolis.
El llamado no es algo excepcional. De hecho, se incorpora a los muchos que, tanto en Estados Unidos como en otras naciones, se formulan constantemente contra un bloqueo económico que ha sido condenado, casi unánimemente,  por la comunidad mundial en la Asamblea General de las Naciones Unidas, año tras año.
Son denuncias que forman parte de las críticas más generales a la política de Estados Unidos contra Cuba que ahora están brotando en  muchos escenarios, como es el caso de los pronunciamientos a favor de la restitución a Cuba sus derechos de pertenecer  a  la Organización de Estados Americanos que proliferaron en ocasión de la Conferencia Cumbre de las Américas en Trinidad y Tobago, pese a que es sabido que la nación caribeña rechazaría tal reinserción.
Es tangible la incongruencia que existe entre el significado de las  promesas de cambios que propiciaron al nuevo presidente de los Estados Unidos su elección. Para las masas de votantes significan muchas reivindicaciones sociales enajenadas no obstante la opulencia del país, en tanto que, para las élites que detentan el poder verdadero son las correcciones imprescindibles para evitar el derrumbe de un orden imperial gravemente amenazado.
Pero la impunidad con que la superpotencia se ha  permitido mantener el evidente crimen de lesa humanidad del bloqueo a la pequeña isla vecina durante medio siglo, pone de relieve lo inicuo y absurdo de ese orden mundial a que se halla sometido el planeta y, así mismo, prueba que éste no se limita a los factores económicos sino que ha marcado profundamente la orientación política de mucha gente y grupos sociales.
Es evidente que hoy, en Estados Unidos, son muchos y muy fuertes los intereses que se movilizan contra el bloqueo económico de Cuba, la prohibición de los viajes de estadounidenses a Cuba y la ausencia de relaciones oficiales con la isla antillana.
Pero también es irrebatible que aún la mayoría de quienes abogan por el retorno a la normalidad de los vínculos diplomáticos, económicos, culturales y de todo tipo entre los dos países, se ven obligados por las huellas de cincuenta años de malintencionadas campañas de difamación, a acudir a la justificación de esta posición rectificadora con el argumento de que la revolución cubana no ha podido ser derrotada con las mañas agresivas hasta ahora utilizadas y es preciso adoptar otras más sutiles.
Son minoría aún en Estados Unidos, a mi juicio, aquellos que –al abogar o respaldar un cambio en la política de Estados Unidos respecto a Cuba- parten del argumento de que la revolución es un derecho inalienable que tienen los pueblos de todas las naciones del mundo y que los cubanos se han visto obligados a ejercer tal facultad siempre obstaculizados por una injustificable hostilidad de la potencia militar y económica mayor del mundo, su vecino más próximo.
Por eso, no sorprende encontrar ahora a furibundos defensores de las políticas más terroristas de EEUU contra Cuba abogando en contra del bloqueo. Incluso entre cubanos residentes en los Estados Unidos que han hecho de la agresividad contra Cuba su medio de subsistencia aprovechando los abundantes recursos financieros que Washington ha destinado al propósito de derrotar a la revolución cubana, se encuentran hoy nuevos propagadores de la idea del cambio de los métodos agresivos por los de la penetración, sin variar  los objetivos.
Es obvio que esta idea de intentar la derrota de la revolución cubana desde adentro no es privativa de la nueva corriente política estadounidense y de los contrarrevolucionarios cubanos que sirven a Washington. Nadie ignora que los gobiernos de casi todas las naciones del Norte, que durante muchos años han aconsejado a los de la superpotencia líder del capitalismo mundial que levante el bloqueo a Cuba, temen tanto el ejemplo de Cuba como el de EEUU.
Pero la revolución cubana, cuyo pueblo y sus líderes han dado muestras de decisión y capacidad para librar las batallas más complejas por afirmar su identidad y los derechos populares, no sería verdadera si rehuyera el enfrentamiento ideológico como terreno de lucha para su reafirmación.
La propaganda contra la revolución pagada por Estados Unidos acuñó como consigna la de que Cuba se aprovechaba del bloqueo para justificar sus errores o deficiencias, mientras impúdicamente se trataba de aislar, hambrear y desalentar los bríos de los cubanos por  llevar adelante un hermoso proyecto revolucionario al que el pueblo no ha renunciado ni renunciará jamás hasta verlo convertido en realidad.