Correa Denounces Facebook Closing of His Page
Rafael Correa, former Ecuadorian president, alerted in his official Twitter account about the closing of his Facebook page.
Author: Digital Editor | internet@granma.cu
June 8, 2019, 11:06:31
A CubaNews translation.
Edited by Walter Lippmann.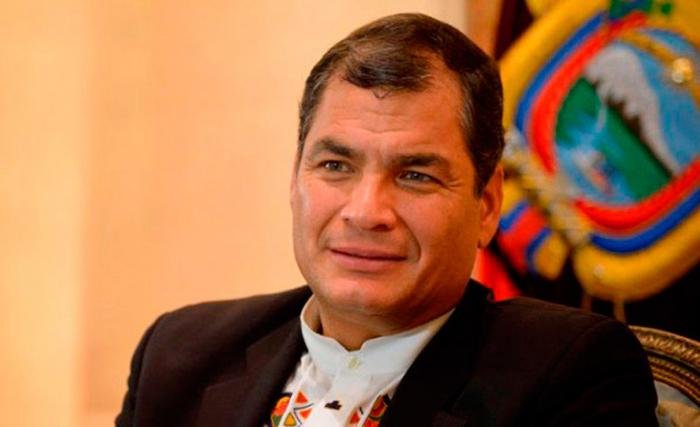 The former Ecuadorian president commented that the maneuver is a case of "open censorship". Correa denounced that the Facebook company had closed his personal page in that social network, in which he was followed by 1.5 million people, due to a "political" decision.
In a message broadcast Friday on Twitter, the former Ecuadorian president (2007-2017) said that, according to Telesur, "we are witnessing a new attack on freedom of expression. Without any reason, the social network @NotiFacebook decided to suspend my account. Stronger than ever. We will continue fighting to recover our homeland.
Correa said Mark Zuckerberg's company never warned him of "non-compliance with community rules," and said the suspension was politically motivated.
The page of the former president, who is in Belgium after politically breaking with his former ally and current head of state of Ecuador, Lenín Moreno, was deactivated on April 11, the same day that Moreno's government decided to withdraw political asylum from the founder of WikiLeaks Julian Assange.
Correa blamed this situation on the Facebook person in charge of the Andean Region, Diego Bassante, who would have political differences with the ex-president. "He was a judge and a party in this 'technical' decision to suspend the page," he said.
The former president opened last Thursday a new page on the social network, which was joined by more than 40,000 followers in just a few hours. However, the account was canceled on Friday. 
"I can't believe it," Correa said, and asked the lawyers to help him find out what can be done in these "open censorship" cases.