Big Losers at the Super Bowl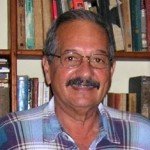 By Manuel E. Yepe
http://manuelyepe.wordpress.com/
Exclusive for the daily POR ESTO! of Merida, Mexico. 
Translated and edited by Walter Lippmann. 
There could only be one winner in the Super Bowl of American football, a game held in Miami, Florida, on February 2 this year between the San Francisco Lakers and the Kansas Chiefs. However, the biggest losers were, as always, the hundreds of girls and boys – some as young as 9 – who are bought and sold for sex during the course of the great game of football that ends the season of this extremely popular sport in the United States.
This evil practice has become the fastest growing business in American organized crime. Child sex trafficking is the most lucrative commodity traded illegally, after drugs and guns.
Children are targeted and sold for sex every day in the United States," says John W. Whitehead, founder and current president of the Rutherford Institute, a nonprofit civil liberties and human rights organization based in Charlottesville, Virginia, USA. John Ryan, speaking on behalf of the National Center for Missing and Exploited Children, has reported that "adults buy children for sex at least 2.5 million times a year in the United States.
According to research by USA TODAY newspaper, not only are girls vulnerable to these predators "60% are female and just under 5% are male and transgendered, but about 36% of the children caught in the U.S. sex industry are boys.
The newspaper notes that every two minutes, a child is brought into the sex industry. On average, over a five-year period, 6,000 children are raped by adult men.
It is estimated that at least 100,000 young boys and girls are bought and sold for sex in the United States each year, and up to 300,000 children are at risk of being trafficked each year. Some of these children are forcibly abducted, others are runaways seeking refuge, and the rest are sold into the system by relatives and acquaintances.
The rape of children has become a big business in the United States of America. It is basically an industry that revolves around cheap sex with girls and very young women sold, on average, for between $50 and $25 each to adult men, while their manipulators make between $150,000 and $200,000 each year.
This is not a problem that is limited only to the big American cities, their suburbs and towns across the country. According to Ernie Allen of the National Center for Missing and Exploited Children: "The only way not to observe it in any American city is simply not to look for it."
And don't be fooled into thinking this is only a concern in low-income communities or among immigrants, says Whitehead.
"There are an estimated 100,000 to 150,000 underage sex workers in the United States. Don't think of them as girls who volunteer to be sex slaves either. They are being lured, forced and trafficked. In most cases, they have no choice and in every transaction, there is a rape.
To avoid detection (in some cases with the help or instigation of the police) and to meet the demand from male buyers of sex with women, pimps, gangs and crime syndicates have made sex trafficking a highly mobile enterprise. Trafficked girls, boys and women are constantly being moved from city to city, state to state and country to country.
Sex trafficking is a highly profitable, highly organized and highly sophisticated business that operates in cities large and small. In the United States alone, it raises more than $9.5 billion a year by kidnapping and selling young girls for sex.
The girls who are bought and sold are getting younger and younger. The average age of those trafficked is 13, which means that there are 10-, 9-, and even 8-year-olds.
For every 10 women who are rescued, there are 50 to 100 more women who are caught by traffickers.
But what or who is driving this evil appetite for young meat? Who buys a child for sex?
Catholic and Protestant churches have been singled out in recent years for harboring these sexual predators. Twenty years after the clergy sexual abuse scandal rocked the Catholic Church, hundreds of sexual predators – priests, deacons, monks and lay people – are still turning up.
http://manuelyepe.wordpress.com/
*This article may be reproduced by citing the newspaper POR ESTO! as the source.