Ambitious Neo-Conservative Conspiracy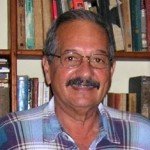 By Manuel E. Yepe
http://manuelyepe.wordpress.com/
A CubaNews translation.
Edited by Walter Lippmann.
"America is a weapons factory, the White House a war room, and the president the manager of the neoliberal conspiracy to re-colonize the planet. It exports war and mass poverty. On the economic front: usurious neo-liberalism; on the military front: illegal wars. These are the trenches of America's battle for world domination in the 21st century. If not stopped, it will be a short century."
The above was written by film critic and Edinboro University Pennsylvania professor Luciana Bohne in a documented essay on the aggressiveness deployed by the US to assert its global hegemony.
In the 19th century, the United States posed as the nation chosen by God though Manifest Destiny to expand its domination throughout the world for the good of humanity. It decided to exterminate the internal "red menace" writing and shredding treaties, stealing lands, massacring, and herding indigenous populations into concentration camps (known as "Indian reservations"), in the name of civilizing the "savages."
In 1890, with the massacre of Lakota at Wounded Knee, the frontier land grab completed Washington's internal imperialist aspirations. But there remained a world to conquer, and the US trained its exceptionally covetous eye on Cuba and the Philippines, then part of Spain's decadent colonial system. US external imperialism was born, wrote Bohne.
"Then, in 1917, something happened: a successful socialist revolution in Russia, the second major attempt, after the French Revolution of 1789, to try to redistribute the wealth of the few to the advantage of the many. The rulers of the world –the US, Britain, France and sundry acolytes– put aside their differences and united to stem the awful threat of popular democracy rising and spreading. They invaded Russia, fomented a civil war, funded and armed the counter-revolutionary forces, failed, and tried again in 1939," wrote Bohne.
"But Hitler's war of extermination against the USSR ended in a spectacular victory for Moscow.
For a while, after 1945, the US had to behave as a civilized country, formally. It claimed that the USSR had a barbarian, all-conquering ideology, rooted in terror, disappearances, murder, and torture. By contrast, the US was the shining city on the hill, the beacon of hope for "the free world." Its shrine was the United Nations; its holy writ was international law; its first principle was the inviolability of the sovereignty of nations.
All this was rubbish, of course. It was an apartheid society. It nuked Japan not once but twice, deliberately selecting civilian targets. It shielded from justice top Nazi war criminals from justice in order to absorb them as partners in its intelligence structures. It conducted virtual "show trials" against dissidents during the hysteria of the McCarthy congressional hearings, seeding the country with a harvest of fear.
It waged a genocidal war on Vietnam to prevent that country's independence and unification. It assassinated African independence leaders and bestowed fascist dictators on Latin America. It softly occupied Western Europe, tied it to itself through military "cooperation" through NATO, and continued its ruthless effort to take out the Soviet Union and crush self-determination in the colonial world.
The Soviet Union dissolved in 1991, and the US went berserk with triumphalism. The conquest of the world, interrupted in 1917, could resume.
The benign mask dropped. "History had ended, ideologies had died, and the messianic mission of the US to become the steward of God's property on earth could be fulfilled."
An ambitious neo-conservative conspiracy drafted "The Plan for a New American Century" (PNAC). It envisaged the 21st century as a unilateralist drive to entrench American values globally through pre-emptive wars and regime change.
This frenzied delirium of US military domination turned into official foreign policy with the Bush Doctrine after the terrorist acts on 9/11 in New York. But it would be the Clinton administration's Doctrine of Humanitarian Warfare  –combining the liberal principles of "democracy and freedom" with policies of human rights– that induced the liberal left to embrace war and imperialism as the method of defending human rights.
"Since 1945", wrote Bohne," America's Manifest Destiny, posing as the Free World's Crusader, has claimed 20 to 30 million lives worldwide and bombed one-third of the earth's people."
May 30, 2016.
Spanish Headline Here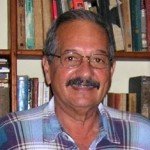 Por Manuel E. Yepe
http://manuelyepe.wordpress.com/
"Estados Unidos es una fábrica de armas que exporta guerra y pobreza a las masas, la Casa Blanca es un cuartel y el presidente de la nación es el jefe de la conspiración neoliberal para recolonizar el planeta. En el frente económico, Washington es el prestamista del
neoliberalismo; en el frente militar, promotor de guerras ilegales. Estas son las trincheras de su batalla por la dominación del mundo en el siglo XXI. Si no se le detiene, será un siglo corto."
Esto dice y pronostica Luciana Bohne, crítica de cine y profesora de la Universidad de Edinboro, en Pensilvania, en un documentado ensayo acerca de la agresividad que despliega Estados Unidos en función de afirmar su hegemonía global.
En el siglo XIX, Estados Unidos, presentándose como la nación escogida de Dios por destino manifiesto para expandirse por el mundo y dominarlo para bien de la humanidad, decidió exterminar la "amenaza roja" interna. Forzó inicuos tratados y destrozó otros que no eran de su conveniencia, robó tierras, masacró poblaciones nativas, convirtió fincas de pastoreo en campos de concentración (reservas indias), todo en nombre del propósito de civilizar salvajes.
En 1890, con la matanza de Wounded Knee, su vocación imperialista completó la fijación de la frontera nacional que en lo interno llenaba sus aspiraciones. Pero quedaba un mundo por conquistar y el naciente imperialismo global estrenó su codicia con la conquista de Cuba, Puerto Rico y Filipinas, que eran parte del decadente sistema colonial de España. Nació el imperialismo externo norteamericano, escribe Bohne.
En 1917, dice la autora, "ocurrió una revolución social en Rusia, la segunda tras la francesa de 1789 que se proponía redistribuir la riqueza de los pocos para beneficio de los muchos. Estados Unidos, Gran Bretaña, Francia y otros acólitos, dejaron a un lado sus diferencias y se unieron para detener la terrible amenaza que planteaba la democracia popular y su difusión. Invadieron Rusia, fomentaron una guerra civil, financiaron y armaron a las fuerzas de la contrarrevolución. Cuando fracasaron, lo intentaron de nuevo en 1939. Pero la guerra de Hitler por el exterminio en la URSS terminó con espectacular victoria de Moscú".
Por un tiempo, después de 1945, Estados Unidos tuvo que comportarse formalmente como un país civilizado. No obstante, desarrolló una campaña contra la URSS alegando que tenía una ideología de exterminio, terror, asesinatos y torturas. Estados Unidos, por el contrario, era un faro de esperanza para el "mundo libre". Su Santuario estaba en las Naciones Unidas; su Sagrada Escritura en el derecho internacional, y era su principio básico la inviolabilidad de la soberanía de las naciones.
Todo esto, aclara Bohne, era pura falacia. Estados Unidos era una sociedad de apartheid que había sido capaz de llevar a cabo bombardeos nucleares -dos veces-, sobre objetivos civiles de Japón cruelmente seleccionados. Evitó que se hiciera justicia a los criminales nazis al finalizar la guerra para absorberlos como socios en las estructuras de su inteligencia militar. Llevó a cabo juicios mediatizados contra disidentes durante la histérica era macartista, sembrando al país para una cosecha de miedo. Libró una guerra genocida contra Vietnam para evitar su independencia y unificación. Asesinó a líderes
independentistas africanos y promovió dictadores fascistas en América Latina. Ató a Europa occidental mediante acuerdos de "cooperación" militar en la OTAN y libró un esfuerzo implacable por debilitar a la Unión Soviética y aplastar la autodeterminación en el mundo colonial. La Unión Soviética se disolvió en 1991 y Estados Unidos lo celebró con triunfalismo. La conquista del mundo, interrumpida en 1917, podría reanudarse.
Cayó la máscara benigna. "La historia había terminado, las ideologías habían muerto y podría cumplirse la misión mesiánica de Estados Unidos, convertido en el administrador de la propiedad de Dios en la tierra".
Una ambiciosa conspiración neoconservadora bosquejó el "Proyecto para un nuevo siglo americano (PNAC)", que pronosticó que el siglo XXI sería el del afianzamiento mundial de los valores estadounidenses mediante guerras preventivas y cambios de los regímenes que no fueran afectos a ellos.
Este frenético delirio de dominación militar de Estados Unidos se convirtió en política oficial con la doctrina de Bush después de los actos terroristas del 11 de septiembre en Nueva York, aunque antes tomó cuerpo en la doctrina de la guerra humanitaria aplicada por Clinton que mezcló los principios liberales de "democracia y libertad" con las políticas sobre derechos humanos para inducir a la izquierda liberal a abrazar la guerra y al imperialismo como medios de defensa de los derechos humanos.
Desde 1945, dice la autora del artículo, el destino manifiesto proclamado por Estados Unidos como cruzada del mundo libre, ha cobrado las vidas de entre 20 a 30 millones de personas y ha bombardeado a un tercio de los habitantes del planeta.
Mayo 30 de 2016.