A Contradictory Vision of Small Business in Cuba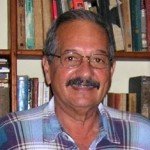 By Manuel E. Yepe
http://manuelyepe.wordpress.com/
A CubaNews translation.
Edited by Walter Lippmann.
The US economy is characterized by the absolute rule of corporations and the relatively low importance of small and medium-sized enterprises in its economic system. Large companies systematically absorb those small and medium-sized ones that are most successful. Those who don't resist the overwhelming competition from mega-corporations are driven into bankruptcy. Theses are development laws of monopoly capitalism.
It would seem that large corporations and small firms are the two poles of an inevitable contradiction of capitalist development.
That's why it is so puzzling that, after the agreements between the Cuban and US governments to work together for the "normalization" of relations based on mutual respect of the sovereignty of each partiy, that the United States devotes so many efforts to presenting itself as a benevolent promoter of small private companies on the island.
This is easily seen in a number of actions, among them "spontaneous" offers of business management training that new small business owners in Cuba are receiving. Presumably, all the new small and medium-sized enterprises that have arisen comply with recent Cuban legislation. Its purpose is expand self-employment as a way to avoid over-employment in state-owned economic entities. These naturally comply with the requirements of Cuban laws for domestic investment. Cuban citizens are often surprised when they learn the identity of the owners of these companies.
According to Susan Crabtree of The Washington Examiner, in recent days, the White House convened a secret meeting organized by the Business Forward NGO group. It includes some of the most powerful US corporations, to discuss links with Cuba.
"As part of the ongoing engagement with the business community about the president's efforts to normalize relations with Cuba, on Wednesday May 25, the White House will host a meeting of small- and medium-sized business leaders from around the country for a briefing on the administration's Cuba policy," the official told the Examiner.
It would seem strange that, departing from the classic neo-liberal principles of capitalism, the US central power intervened in issues so commonplace, typical of early capitalism.
Currently, most US citizens entering Cuba are not identified with a rejection of the policies of isolation and hostility towards the island, as had been the case previously. The latest are people who have been subjected to the process of global indoctrination promoted by the large corporations. Among other things, they strive to control the mass media, the means of communication, education, entertainment and others that serve to mold the thinking promoted by the elite of US imperial power.
They are, therefore, imbued with prejudices embedded in their consciousness for over half a century by the hostile regime-change policy and which conflates capitalism with democracy, which is almost its polar opposite.
Consciously or unconsciously, they pass along the goal of dividing Cuban civil society from the socialist state, with expectations –more or less obvious– that the United States might exert its control and influence on Cuba.
These efforts have been present in the "Programs for Transition to Democracy in Cuba" which were formulated since 2003 during the administrations of George W. Bush from 2004 to 2006, based on similar proposals from such US academic bodies as the Brookings Institution.
Spreading delusions and fantasies of the "American Dream", these activities try to foster the desire to become rich at all costs among  newly self-employed Cubans, disregarding the new economic model of their country and its socialist authorities.  If successful, they would eventually be totally defenseless against the appetites of international capitalism.
Just as Cuba respects the capitalist structure that governs the United States with the pre-eminence of corporations and their methods to relate, the superpower should recognize the validity of the Cuban socialist system and the central role of the state which uses the market only as a tool to fulfill its eminently social role.
May 27, 2016.
CONTRADICTORIA VISIÓN DE LA PEQUEÑA EMPRESA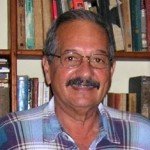 Por Manuel E. Yepe
http://manuelyepe.wordpress.com/
La economía de Estados Unidos se caracteriza por el imperio absoluto de las corporaciones y la escasa importancia relativa que tienen las pequeñas y medianas empresas en el conjunto de la economía.
La sistemática absorción de aquellas que son más exitosas en su gestión por las grandes compañías o la quiebra irreparable de las que no resisten la competencia avasalladora de las megas compañías, constituyen una norma del desarrollo en el capitalismo monopolista. Diríase que las grandes corporaciones y las pequeñas firmas son los dos extremos de una contradicción inevitable del desarrollo
capitalista.
Por eso resulta tan asombroso que, tras los acuerdos entre los gobiernos cubano y estadounidense de trabajar en común por la "normalización" de las relaciones basadas en el respeto recíproco de las soberanías de ambas partes, Estados Unidos dedique tantos esfuerzos a presentarse como benevolente promotor de la pequeña empresa privada en la Isla.
Esto se aprecia fácilmente en las "espontáneas" ofertas de capacitación para la gestión de sus negocios que reciben en Cuba los nuevos propietarios de pequeñas empresas, entre otros actos. Es de suponer que todas las nuevas pequeñas y medianas empresas que surgen en Cuba al calor de legislaciones que favorecen el trabajo por cuenta propia como alternativa para evitar las plantillas exageradas en las entidades económicas estatales, cumplen con requisitos que las leyes cubanas establecen para la inversión interna. Sin embargo, con frecuencia la ciudadanía cubana, se sorprende por la identidad de los dueños y se preocupa por el origen del capital implicado en tales pequeñas empresas.
Según Susan Crabtree, de The Washington Examiner, en días recientes la Casa Blanca convocó una reunión secreta organizada por el grupo ONG Business Forward que incluye algunas de las más poderosas corporaciones de Estados Unidos, destinada a tratar sobre los nexos con Cuba.
"Como parte de los actuales acuerdos con la comunidad de negocios acerca de los esfuerzos del Presidente por normalizar las relaciones con Cuba, el miércoles 25 de mayo, la Casa Blanca será anfitrión de una reunión de líderes de negocios pequeños y medianos de todo el país para ser informados acerca de la política de la Administración hacia Cuba", informaba la convocatoria presidencial.
Parecería extraño que, faltando a los principios neoliberales clásicos del capitalismo, el poder central estadounidense intervenga en temas tan pedestres, propios de capitalismo primitivo.
En la actualidad la mayoría de los ciudadanos de EE.UU. que están ingresando en Cuba no son, como hasta hace poco, personas identificadas con el rechazo a las políticas de aislamiento y hostilidad hacia la Isla. Son personas sometidas al proceso de adoctrinamiento global promovido por las grandes corporaciones que, entre otras cosas, controlan los medios de comunicación, los de prensa, educación, entretenimiento y demás que sirven para conformar el pensamiento único promovido por la élite del poder imperialista estadounidense.
Están, por ello, impregnados de los prejuicios incrustados en sus conciencias durante más de medio siglo por la política hostil que convoca al cambio de régimen (regime change) y confunde el capitalismo con la democracia, que es casi su contrario absoluto.
Consciente o inconscientemente traslucen el objetivo de separar a la sociedad civil cubana del Estado socialista, con pretensiones más o menos evidentes de que Estados Unidos pueda controlarla e influirla. Estos esfuerzos han estado antes presentes en los "programas para la transición hacia la democracia en Cuba" formulados con insistencia desde 2003 y durante los gobiernos de George W. Bush de 2004 a 2006, fundamentados con propuestas similares de instituciones académicas norteamericanas como la Brookings Institution.
Sembrando falsas ilusiones y fantasías del sueño americano, estas acciones tratan de generar en los nuevos trabajadores por cuenta propia cubanos el empeño por enriquecerse a toda costa, sin formar parte del nuevo modelo económico de su país ni acatar a las autoridades socialistas, quedando así, en última instancia, en total indefensión frente a los apetitos del capitalismo internacional. Así como Cuba debe respetar la estructura capitalista que rige en Estados Unidos con la preeminencia de las corporaciones y sus métodos de relacionarse, la superpotencia debe reconocer la vigencia del sistema socialista cubano y el papel central del Estado, con el mercado como asistente para el cumplimiento de su papel eminentemente social.
Mayo 27 de 2016.