A Humorous Exception in the US Press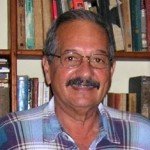 By Manuel E. Yepe
http://manuelyepe.wordpress.com/
Exclusive for the daily POR ESTO! of Merida, Mexico. 
Translated and edited by Walter Lippmann. 
For those who are not very knowledgeable about the reality of the U.S. press, it is surprising to learn that in the leading country of world capitalism, that there is a publication with a history of more than 65 years of uninterrupted publication, with an apparent freedom of content and, most exceptionally, without advertising. characteristics that are not found in any other media of that great center of capitalism.
Last week, the current owners of the humorous magazine MAD, the company DC comics, announced that the magazine was about to suspend publication. MAD, which had started as a comic book in 1952, becoming a magazine in 1955, it will cease publication and, according to informed, it will only continue to circulate in its next numbers with reprinted material to meet existing subscriptions, but not including new material. 
Born in the turbulent era of McCarthyism, MAD is about to die in another squalid political era, Trump's. MAD was possibly the largest and most influential satirical magazine in the United States, a strange statement from a large circulation publication that was read, throughout its existence, mostly by teenagers and children. 
Its content was often rude, tasteless and childish, which made it even more powerful as a tributary of youth culture. The children that read MAD learned to distrust authority, whether it was political, advertising or journalistic. It was a model that successive generations took seriously. Without MAD, it is impossible to imagine the underground comics National Lampoon, Saturday Night Live, The Simpsons, The Daily Show or Stephen Colbert.
In the history of American culture, MAD is the crucial link between the anarchic humor of the Marx Brothers and the counterculture that emerged in the 1960s. A writing in The New York Times Magazine on the 25th Anniversary of MAD in 1977, said that "month after month and edition after edition, in a relentlessly kind manner, MAD tells us that everything was crooked, that there were lies in advertising, that other comic hooks lied, that television and movies lied and that adults, in general, when faced with the unknown, lied. "
An impressive variety of prominent cultural figures witnessed the molding force of MAD. Gloria Steinem has said:
"There was a spirit of satire and irreverence in MAD that was very important, and it was the only place where that could be found in the 50s. "Singer Patti Smith made a similar observation more succinct: "After MAD, drugs were nothing."
Kurtzman, the genius who was the source of MAD, sometimes denied any political intentions. He admitted that he made an exception with McCarthy because he was "so evil that it was like making a satire about Hitler."
The first years of MAD were extremely dangerous times for Gaines. His business manager was arrested for selling disgusting literature in the form of a comic that parodied Mickey Spillane's violent police novels. (The story was titled "My Gun is the Jury" and Stuart had to serve a year in jail before the judge dismissed the case.
Besieged by the Senate, the legal system, parent groups, other publishers and distributors, Gaines had to give up the comics. Turn MAD into a magazine that constituted its lifeboat. Initially, Gaines and Kurtzman were friends, although they eventually separated when, in 1956, Kurtzman asked for half the ownership of the magazine.
When they got along, Gaines didn't even care when Kurtzman's ad skits bothered advertisers. In fact, after the separation from Kurtzman, Gaines decided to do MAD on his own in 1957, a policy that continued until 2001 (almost a decade after Gaines died in 1992).
MAD's will to tweak the noses of the powerful won him many enemies. In 1961, retired brigadier general Clyde J. Watts claimed that MAD was "the most insidious communist propaganda that existed in the United States." In 1979, Bill Wilkinson, Grand Dragon of the Ku Klux Klan, wrote to the magazine saying: "You and the Jewish-communist magazine MAD are obviously trying to wipe out the colors of our flag and promoting radicalism in the youth of this country. "
Gaines would cite the progressive tabloid PM, which flourished briefly in the 1940s, as a precedent for MAD's non-advertising policy. "In those days there was no such thing as stopping publishing an anti-cigarette story out of terror about the possibility of losing your cigarette advertising," Gaines noted.
July 26, 2019.