Unexpected Challenges for Cuba's Tourist Industry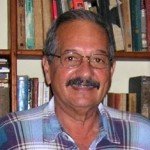 By Manuel E. Yepe
http://manuelyepe.wordpress.com/
A CubaNews translation.
Edited by Walter Lippmann.
2016 is an extremely tense year for Cuba's tourism industry. The island has had to face many challenges arising from the need to respond to a surprisingly high number of visitors. This was caused by the coincidence of a series of factors that turned the country into the absolute star of the leisure industry in the Caribbean and a "fashionable" destination on a world scale, with the successive visits of celebrities, including the President of the United States with his family, which attracted immense publicity.
Paradoxically,  the US government has maintained gigantic campaign against Cuba, for seven decades, with the support of all the resources of its espionage and subversion agencies. As well, Washington has had the open complicity of their capitalist satellites around the world.
This has been recognized as the most intense, prolonged and costly libelous campaign launched against any nation in the history of the planet. This policy contributed to the intensification of global curiosity about this small country and its people which was so persistent and determined to decide its own destiny despite a hostile global context.
A basic factor in the sudden success has been, obviously, the sustained development of the tourism industry designed by the Cuban government more than twenty years ago. Its goal was to cope with the effects of US policy. The economic blockade –still in place– imposed by the United States against the Island,was aggravated by the disappearance of the Soviet Union. The USSR was a bastion of solidarity in the economic field for the resistance of Cuban against the ravages of Washington's imperialist policy.
At the end of December 2015, it was reported that, in the course of that year, the total number of visitors to Cuba had surpassed the three and a half million. This was by far the highest figure in the country's history with a growth over the previous year that also amounted to a historical record.
This result was obtained despite the fact that Cuba remains the only country where citizens of the United States –the natural and traditional source of visitors to the island for historical and geographical reasons– are forbidden by US law to travel to Cuba as tourists. This prohibition has been in force for over half a century.
It is true that this prohibition began weakening when the United States proclaimed a policy called "people-to-people". The aim of that policy was to allow certain categories of citizens to visit Cuba on the assumption that this would stimulate the exodus of Cubans from their country once they learned of the "benefits of capitalism."
Cuba accepted the challenge –even knowing its hostile purposes– with the certainty that it would provide an opportunity to dismantle, through these exceptionally authorized travelers, the falsehoods of Washington's great disinformation campaign against Cuba. Cuba aimed to turn the "people-to-people" policy around into a boomerang against its promoters in Washington as it has turned out to be.
The sudden growth of international arrivals has not only been due to the increase in visitors from the US who are exceptionally authorized by Washington and who require special authorization be granted for twelve categories of US citizens. Apart from a certain flexibility in the application of these requirements, after the official announcement of Obama's visit to Cuba, there has also been a significant growth in the number of visitors from Canada, Europe, Asia and Latin America.
However, the phenomenon of such a broad acceptance of the Cuban tourist product
has brought out much evidence of the shortcomings in the infrastructure of the island's tourist sector. These are not only in hotel capacity, transportation and distribution of food, but also in quality of services and the lack of some essential supplies for the development of an industry that demands many unique services for very demanding consumers.
According to Zane Kerby, President of the American Society of Travel Agents (ASTA), "at least two million US Americans could visit Cuba in 2017, if Congress finally votes to lift the current restrictions.
To manage this increase in a sector that is accurately identified as the engine of the economy and that now faces new challenges derived from the complex international scenario, Havana and Washington have decided to restore their diplomatic ties despite the persistence of  significant differences in both their political views and  principles.
April 7, 2016.
Retos Turísticos Inesperados Para Cuba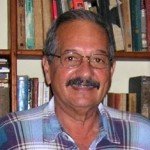 Por Manuel E. Yepe
http://manuelyepe.wordpress.com/
Para Cuba, 2016 está siendo un año extremadamente tenso en su industria del turismo. La isla se vio obligada que encarar un cúmulo de retos derivados de la necesidad de responder a una demanda sorpresivamente elevada de visitantes por efecto de la coincidencia de una serie de factores que convirtieron al país en vedette absoluta de la industria del ocio en el Caribe y destino "de moda" a escala mundial, con la visita sucesiva de un buen número de celebridades diversas, incluyendo la del Presidente de Estados Unidos con su familia, que concitó una inmensa publicidad.
Paradójicamente, la gigantesca campaña contra Cuba que ha mantenido el gobierno estadounidense con apoyo de todos los recursos de sus agencias de espionaje y subversión, con la abierta complicidad de sus satélites del capitalismo en todo el mundo durante siete décadas -reconocida como la más intensa, prolongada y costosa campaña difamatoria contra cualquier nación en la historia del planeta- contribuyó a la intensificación de la curiosidad mundial por conocer ese pequeño país y su pueblo tan persistente y decidido a darse su propio destino pese a un contexto mundial tan hostil.
Factor básico del éxito repentino ha sido, obviamente, el desarrollo sostenido de la industria del turismo diseñado por el gobierno cubano desde hace algo más de una veintena de años a fin de hacer frente a los efectos del aun vigente bloqueo económico impuesto por Estados Unidos a Cuba, agravado éste por la desaparición de la Unión Soviética, bastión solidario en el terreno económico de la resistencia de los cubanos frente a los embates de la política imperialista de Washington.
A fines de diciembre de 2015 se conoció que, en el curso de ese año, el total de visitantes a Cuba había superado la cifra de tres millones y medio, por mucho la más alta en la historia del país, con un crecimiento respecto al año anterior que igualmente constituía record histórico.
Este resultado se obtuvo no obstante el hecho de que Cuba sigue siendo el único país del mundo a donde los ciudadanos de Estados Unidos, -que son la cantera natural y tradicional de los visitantes a la Isla por razones tanto geográficas como históricas-, han tenido prohibido por el gobierno estadounidense, desde hace medio siglo, viajar como turistas.
Es cierto que esta prohibición comenzó a presentar fracturas cuando Estados Unidos proclamó una política que llamó de "pueblo a pueblo" porque su objetivo era permitir a ciertas categorías de ciudadanos suyos visitar a Cuba en el supuesto que con ello estimularía el éxodo de cubanos de su país al conocer las "bondades del capitalismo". Cuba aceptó el reto, aun conociendo sus torcidos propósitos, con la certeza de que ello daría oportunidad para desmontar –por conducto de esos viajeros excepcionalmente autorizados- las falsedades de la gran campaña de desinformación sobre Cuba y hacer de esa política "pueblo a pueblo" un boomerang contra sus promotores en Washington , como así resultó en efecto.
Este crecimiento repentino de las llegadas internacionales no se ha debido solo al incremento de los visitantes norteamericanos
–excepcionalmente autorizados por Washington a hacerlo mediante permisos especiales previstos para doce categorías de ciudadanos de Estados Unidos. Además de cierta flexibilización en la aplicación de estos requisitos a tenor del anuncio de la visita oficial de Obama a Cuba, también se han registrado importantes crecimientos de viajeros procedentes de Canadá, Europa, Asia y América Latina.
Pero el fenómeno de la aceptación del producto turístico cubano de manera tan amplia ha traído consigo muchas evidencias de carencias en la infraestructura del sector en la isla, tanto en capacidad hotelera como en transporte y distribución de alimentos, calidad de los servicios, carencia de algunos abastecimientos imprescindibles para el desenvolvimiento de una industria que demanda muchos servicios singulares para sujetos que son consumidores muy exigentes.
Según Zane Kerby, presidente de la Sociedad Americana de Agentes de Viajes (ASTA, por sus siglas en inglés) "al menos dos millones de estadounidenses más podrían visitar Cuba en 2017, si finalmente el Congreso vota por levantar las restricciones vigentes.
Para manejar este incremento en un sector que justamente se identifica como locomotora de la economía y ahora se enfrenta a nuevos retos derivados del complejo escenario internacional, La Habana y
Washington, han decidido restablecer sus nexos diplomáticos no obstante la persistencia de sus grandes diferencias políticas y de principios.
7 de abril 2016