Trump's Impact on US Youth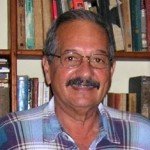 By Manuel E. Yepe
http://manuelyepe.wordpress.com/
Exclusive for the daily POR ESTO! of Merida, Mexico. 
Translated and edited by Walter Lippmann. 
It's easy to imagine the formidable negative impact that the presidency of the energetic Donald Trump may be having on America's youth.
In every action, every gesture, and every word of his behavior as head of the nation that rules the destiny of the capitalist world, Trump sends signals that being racist, sexist, homophobic, or misogynist is a merit equivalent to an honorary badge.
Historically, inept presidents are challenged, among other defects, for being liars, spoiled and rude, which are precisely the adjectives that most "adorn" Donald Trump's daily behavior.
This is highlighted in a new book entitled The Fixers, which examines the relationship between Trump and Roy Cohn (1927-1986), an American lawyer who was best known for being Senator Joseph McCarthy's chief advisor during the anti-Communist Senate hearings held by the Army and Senator McCarthy himself in the 1950s.
It was Cohn who orchestrated the McCarthyite persecutions of suspected communists that later extended to homosexuals. Thousands and thousands of Americans were subjected to police and legal investigations. Their lives, families, and careers were destroyed as a result.
Later, Cohn would become the personal lawyer of Donald Trump, the current president of the American nation. Roy Cohn was publicly homophobic and encouraged public persecution of homosexuals. It is now known that he himself was a homosexual man and died in 1986 at the age of 49 due to AIDS-related complications.
Trump had "distanced himself" from Cohn after he became ill. However, the President organized a "farewell dinner" in his luxurious Mar-a-Lago club shortly before his death from AIDS, according to the book mentioned above.
The book states that Trump would later recall Cohn's visit when, in 2016, he jokingly told guests at his club that he had to have Mar-a-Lago sprayed after the man's visit because he was dying of an AIDS-related illness. "I had to spend a fortune to fumigate all the dishes and silverware in this place," he said amid jokes.
In an excerpt from the book published in the Wall Street Journal, authors Joe Palazzolo and Michael Rothfeld wrote that Cohn, as Trump's first fixer, "manipulated the media and the legal system to secure business advantages for Mr. Trump. "He passed his client off as a fabulously successful developer who transformed his father's collection of low-cost apartment buildings in Brooklyn and Queens into a Manhattan-based luxury condominium tower empire.
Trump's views on the media and celebrities were shaped by Cohn and his successors, people he trusted to project a particular version of himself that often bore little resemblance to reality.
"Their careers with Mr. Trump shed light on his rise in public life and his victory in the 2016 presidential election. In 2017, recordings emerged of President Trump joking that he forced Princess Diana to take an HIV test before having sex with her. Trump made such horrific comments shortly after Princess Diana's death in 1997, in a radio interview with athlete Howard Stern. When Cohn died of AIDS in 1986, his biography was as fascinating as it was despicable. His life journey made him more like a movie villain than a royal lawyer. Which might be funny if it weren't for the fact that the consequences of his worst acts still reverberate throughout the world.
After graduating from law school at the age of 20, Cohn made a name for himself by prosecuting the couple Ethel and Julius Rosenberg on espionage charges. Even then, he set aside ethics to ensure that the Jewish couple would not only be found guilty but also sentenced to death and executed, even though the evidence was clearly insufficient to do so.
Throughout the 1950s, he became McCarthy's right-hand man during the witch-hunt and the lawyer for mob boss Anthony Salerno. Two moves that propelled him into the circles of power – and corruption – in New York. His figure was something like a bridge between the bosses of organized crime and the politicians and businessmen who had to deal with them.
His lack of scruples and his bellicose ways made him a notorious character, who surrounded himself with the most prominent people in the country: celebrities, communication magnates, the Reagans… and Donald Trump.
The two men first joined forces when Trump, then a young construction entrepreneur, was sued, along with his father, for refusing to rent his apartments to Black tenants. Contrary to Cohn's initial opinion, Trump settled with the plaintiffs, not without first suing the government for $100 million. Trump had learned one of Cohn's golden rules: "never admit you're wrong and never apologize."