The CIA and Mossad After Mass Shootings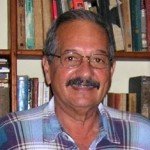 By Manuel E. Yepe
http://manuelyepe.wordpress.com/
Exclusive for the daily POR ESTO! of Merida, Mexico. 
Translated and edited by Walter Lippmann. 
After another bloody mass shooting, new catastrophic solutions seem destined to be imposed on an American public frightened by a litany of crimes and a terrifying history of plans to crush internal dissent in the United States, writes journalist Whitney Webb on the Global Research EcoWatch site , belonging to the Ron Paul Institute. 
She has recently won the "Serena Shim 2019 for integrity without compromise in journalism" award, dedicated to honoring unconventional journalists who remain true to the truth by challenging difficult times. After the arrest and death in prison of the alleged child sex trafficker Jeffrey Epstein, a technology company of his little known began to receive more publicity, his relationships and finances were widely exposed.
It was revealed that the Israeli company Carbyne 911, or simply Carbyne, had received substantial funds from Jeffrey Epstein, as well as from his close associate and former Israeli Prime Minister Ehud Barak and the Silicon Valley venture capitalist and prominent Trump supporter, Peter Thiel
Carbyne is a company that offers call handling capabilities for emergency response services in countries around the world, including the United States, where it has already implemented them in several counties, partnering with major American technology companies.
Carbyne promotes its product as a way to mitigate mass shootings in the United States without having to change the laws for possession of existing firearms.
Carbyne is not an ordinary technology company, because it is deeply connected with the military intelligence division of the Israeli elite (better known as Unit 8200), some of whose alumni have created technology companies – including Carbyne – linked to the Israeli intelligence that, according to Israeli media reports, blur the dividing line between its services and the Israeli defense and intelligence apparatus, as well as in the exercise of its own commercial activity. 
Carbyne is also one of several Israeli technology companies that commercially offer themselves as a technological solution for the control of mass shootings that have direct links with Israeli intelligence agencies. 
In each case, The products of these companies are constructed in such a way that they can be easily used to illegally monitor the governments, institutions and civilians that use them. This is a worrying fact given the documented skill of Unit 8200 in the use of surveillance as a means to obtain means for blackmail and Israel's history of using technology companies to aggressively spy on even the United States government itself. 
It is aggravated by the fact that technology companies linked to Unit 8200 have previously received contracts from the United States government to place "back doors" in the entire telecommunications system of the US superpower, as well as in the very disseminated products of the main American technology companies, including Google.
Israeli Prime Minister, Benjamin Netanyahu, has not hidden the fact that placing members of this Unit in the highest positions of multinational technology companies is a deliberate policy aimed at guaranteeing Israel's role as a dominant global "cyber power", while serving to combat movements that are directed against violations of international law by Israel and reject criticism of the United Nations to the policies of the Israeli government and its military operations abroad.
As Jeffrey Epstein's ties to intelligence – both in the United States and in Israel – began to be revealed, Carbyne's funding was scrutinized, in particular by the company's deep ties with Israeli intelligence centers, as well as with the intelligence of the United States.
Ehud Barak's own role as financier and president of Carbyne has also added to that concern, for his long history of involvement in covert intelligence operations for Israel and his long-standing ties to Israeli military intelligence.