Stubborn Capitalism Won't Leave Cuba Alone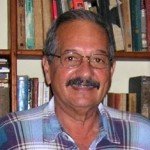 By Manuel E. Yepe
http://manuelyepe.wordpress.com/
A CubaNews translation.
Edited by Walter Lippmann.
When they talk to Cubans today about the benefits of capitalism and plans are drawn to aid them in the transition to that socio-economic order, they are assuming Cuban citizens suffer from a historical amnesia against which they are vaccinated.
At the birth of the twentieth century, Cuba began a direct transition from its colonial condition to a neo-colonial situation in which all consciousness-forming factors –including education, the media and entertainment– pointed to the model of a capitalist nation with the US consumer society as a paradigm.
Deeply divided internally –on the basis of race, gender, income, political parties and other factors– everything took shape according to the dominating interests of the powerful neighbor.
Governments were elected following nominations by political parties representing different sectors of the bourgeoisie, almost all depending on their ties with the United States.
Cuba's elections were tragi-comic spectacles, initiated with promises and advertisements escalating to blackmail, bribery, scams, fraud and embezzlement. These were occasionally interrupted by cycles of violence that could include US interventions, coups d'état and repression with torture and murders. There would be the corresponding responses of rebellion; until the start of a new cycle… similar to the one before.
The recent restoration of diplomatic relations between the United States and Cuba ended a fierce asymmetric war between two neighboring countries, with a clear victory by resistance of the Caribbean nation. Cuba had endured the violent hostility of the only global superpower for over half a century: the richest and technologically most developed country of the present. The US was determined to reverse the course of Cuba's history of revolutionary struggles for national independence which had begun in 1868 and peaked in 1959.
Cuban historian and sociologist Fernando Martinez Heredia, in a recent work on the 55th anniversary of the proclamation of the socialist character of the Cuban Revolution, explained:
"At the onset of the second great revolutionary wave of the twentieth century –whose center was in the Third World but which included a cycle of large protests in many countries of the so-called developed world– Capitalism, to go on the offensive and reverse the situation, appealed to such manipulations as weakening the institutions and coordination initiatives that could serve the Third World. It waged "low intensity wars"; increasing conservative practices and political rhetoric, waving flags such as that of human rights, and launching campaigns such as the supposed struggle against drug trafficking and corruption … ".
The powerful US media machine has tried to hijack such words as "democracy" and "freedom", which expressed the objectives of their struggles, from the peoples fighting for their second and true independence in Latin America. The US media put these words precisely into service to interests more in conflict with the semantic and true value of these terms.
"Cuba is entering a stage in which the great dilemma is to develop socialism or return to capitalism," says Martinez Heredia. "What is being waged is not a cultural struggle between neo-liberalism and state economy. It is between a socialism, that will have to transform itself and become even more socialist or perish, and a capitalism that has opted to accumulate more and more social force by conquering society through make-believe and by getting Cubans get used to capitalist deeds, relationships and social consciousness."
"Capitalism continues to exist, and not passively. It is always attacking –sharply or chronically. It will attack mainly by entering, returning, reliving, soaking, infecting the institutions, groups and individuals who want the new and socialist."
In the battle between these two ways of living, that of capitalism has been receiving many reinforcements in recent times. Its main battlefield is in everyday life: social relationships, the growth and expansion of private businesses and their constellations of economic and social relations, ideas and feelings.
"The current US strategy toward Cuba will deploy a good number of soft and intelligent resources as modern "fool-catchers" in the 21st Century war. They will attempt to erase all of Cuba's greatness and reduce the country to the nostalgia for "the good old days" before the rule of rabble and the Castros."'
"This is the enemy that Cubans now have to fight. An enemy that is trying to seduce Cuba to regain the control it had on the island. It will attempt to do this by means of a cultural war after the resounding failure of the genocidal blockade it still clings to," says Fernando Martinez Heredia.
June 3, 2016.
TESTARUDO CAPITALISMO NO DEJA A CUBA EN PAZ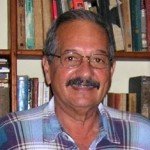 Por Manuel E. Yepe
http://manuelyepe.wordpress.com/
Cuando a los cubanos se les habla hoy de las bondades del capitalismo y se les trazan planes de ayuda para la transición a ese orden socio-económico, se está suponiendo en sus ciudadanos una amnesia histórica contra la cual están vacunados.
Con el nacimiento del siglo XX, Cuba inició el tránsito directo de una condición colonial a una situación neocolonial en la que todos los factores formadores de conciencia, incluyendo la enseñanza, la prensa y los entretenimientos, enfilaban hacia un modelo de nación capitalista, con la sociedad de consumo estadounidense como paradigma. Profundamente dividida en lo interno por razones de raza, género, ingreso económico, partidos políticos y demás factores, todo se conformaba con los intereses de dominación del poderoso vecino.
Los gobiernos eran electos según propuestas de candidaturas de los diferentes partidos políticos representantes de sectores de la burguesía dependientes casi todos de sus vínculos con Estados Unidos. Los comicios eran espectáculos tragicómicos iniciados con etapas de promesas, pasquines, chantajes, sobornos, estafas, fraudes y malversaciones, interrumpidos en ocasiones por ciclos de violencia que podían incluir intervenciones estadounidenses, golpes de estado y represión con asesinatos y torturas… y sus respuestas correspondientes de rebeldía, hasta llegar al inicio de un nuevo ciclo parecido al anterior.
El restablecimiento reciente de relaciones diplomáticas entre Estados Unidos y Cuba puso fin a una feroz guerra asimétrica entre dos países vecinos, con una clara victoria por resistencia de la nación caribeña, que soportó durante más de medio siglo la violenta hostilidad de la única superpotencia global -el país más rico y desarrollado
tecnológicamente de la época actual-, empeñado en invertir el curso de su historia de luchas revolucionarias por la independencia nacional iniciada en 1868 y culminada en 1959.
Como explicara el historiador y sociólogo cubano Fernando Martínez Heredia, en un reciente panel por el 55º aniversario de la
proclamación del carácter socialista de la revolución cubana: "Al inicio de la segunda gran ola revolucionaria del siglo XX – que tuvo su centro en el llamado Tercer Mundo pero incluyó un ciclo de grandes protestas en muchos países de los llamados desarrollados- el capitalismo apeló, para pasar a la ofensiva y revertir la situación, a manipulaciones tales como: debilitar las instituciones y
coordinaciones que pudieran servir al Tercer Mundo; librar guerras "de baja intensidad"; conservatizar en alto grado las prácticas y el lenguaje políticos; apoderarse de banderas tales como la de los derechos humanos y lanzar campañas como las supuestas luchas contra el narcotráfico y la corrupción…".
La poderosa maquinaria mediática de Estados Unidos logró escamotear a los pueblos en lucha por su segunda y verdadera independencia en Latinoamérica vocablos tan expresivos de sus objetivos de combate como "democracia" y "libertad" para ponerlos en uso al servicio
precisamente de los intereses más encontrados con el valor semántico y efectivo de esos términos.
"Cuba está entrando en una etapa en la que el gran dilema es desarrollar el socialismo o volver al capitalismo", advierte Martínez Heredia. "No es una pugna cultural entre el neoliberalismo y la economía estatal lo que se está librando: es entre un socialismo que tendrá que transformarse y ser cada vez más socialista o perecerá, y un capitalismo que ha apostado a acumular cada vez más fuerza social, ir conquistando a la sociedad con sus ilusiones y hacer que se vayan acostumbrando los cubanos a sus hechos, sus relaciones y su conciencia social".
"El capitalismo sigue existiendo, y no de modo inerte, sino atacando siempre, de manera aguda o crónica, pero también y sobre todo ingresando, retornando, reviviendo, empapando, contagiando las instituciones y las actitudes individuales y de grupos de la sociedad que la quieren nueva y socialista".
En la batalla entre esas dos maneras de vivir, la del capitalismo ha estado recibiendo muchos refuerzos en la época reciente… Su campo de batalla principal está en la vida cotidiana, las relaciones sociales, el aumento y la expansión de los negocios privados y sus
constelaciones de relaciones económicas y sociales, las ideas y los sentimientos que se consumen.
"La estrategia actual de Estados Unidos contra Cuba deparará un buen número de recursos suaves e inteligentes, cual modernos cazabobos de la guerra del siglo XXI. Pretenden borrar toda la grandeza cubana y reducir al país a la nostalgia de "los buenos tiempos", antes de que imperaran la chusma y los castristas".
Es este el enemigo que ahora toca a los cubanos rechazar, el que intenta seducir a Cuba para recuperar el dominio que tuvo sobre la isla por medio de una guerra cultural tras el rotundo fracaso del bloqueo genocida al que aún se aferra, advierte Fernando Martínez Heredia.
Junio 3 de 2016.