Revolution is the Mother of Change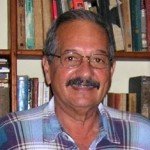 By Manuel E. Yepe
http://manuelyepe.wordpress.com/
A CubaNews translation.
Edited by Walter Lippmann.
Louis A. Pérez Jr., historian and professor from the University of North Carolina in Chapel Hill, the United States, is the author of a number of important books about Cuban national identity. He has published an interesting essay that delves into the meaning of the present links between Cuba and the United States. The title may confuse many about its content: Visit Cuba before it changes!
"There has been something of an implacable tenacity with which the United States has pursued change in Cuba, a single-minded resolve over the course of 55 years: one armed invasion, scores of assassination plots, years of covert operations, and decades of punitive economic sanctions.  An embargo –"harsher than toward any other country in the world," as Assistant Secretary of State Roberta Jacobson acknowledged in 2015– designed with malice aforethought: to inflict adversity upon the Cuban people, to deepen Cuban discontent through economic privation, in the hope that such hardship would act to bestir the Cuban people to rise up and, in one fell swoop, bring about the overthrow of the Cuban government."
This is how Professor Perez summarizes the tragic history of aggression and humiliation endured by the Cuban people because of their firm decision to carry out their project of independence and socialist change.
When the Cuban revolution had barely begun (although it had already produced impressive and universally-applauded popular benefits such as land reform and literacy throughout its people), Washington declared that tourism to Cuba was contrary to the foreign policy and national interests of the United States. Travel to Cuba was thus forbidden by law for all US citizens as part of a cruel policy of hostility.
It is known –because surveys indicate is– that most US citizens wanted and still want friendly relations with Cuba despite the poison that the US mass media has been injecting for more than half a century.
Regrettably, not all Americans base their thinking on the fact that these policies violate basic principles of international law and basic norms of human coexistence. There are
many people who only see the issue from the point of view of what befits the corporations that, as a result of many years of media manipulation, are considered the reason and symbol of the US nation.
The merit of the Obama administration has been in recognizing the failure of the policy pursued by their country for more than half a century. The United States had insisted on political change in Cuba as a precondition for the establishment of normal diplomatic relations.
Near the end of his term, Obama turned this policy on its head, proposed normal diplomatic relations as an initial step; revitalized the system of selective authorization for "people-to-people" travel; modified regulations; softened controls and relaxed restrictions in order to expand the categories of authorized travel to Cuba. He declared himself powerless against the blockade, but urged Congress to lift it.
"Through engagement we have a better chance of bringing about change than we would have otherwise," said President Obama to justify the modification of his policy towards Cuba. "US presence in Cuba would serve to spread among the Cuban people the values of the United States."
Cuba accepted the challenge posed by Washington's "people-to-people" policy because, despite its stated intention that the visitors would promote "democracy" (the term Washington uses to mean the capitalist system) among Cubans, the Cubans took that purpose as an opportunity to show visitors that the defamatory campaign, that US corporate media have been waging at global scale against Cuba for more than half a century, was false.
The distance between the manipulations of the campaign and the truth is so great that from the first minute of contact with Cuban reality, US visitors –as a rule– are open to understanding the reasons that led to the historic popular achievement that is the Cuban revolution. At the same time, they see the senselessness of U.S. government's policy of hostility of the against the small island nation.
Lies crashing against evidence eventually awakened a strong current of attraction to the Cuban revolution's  process of independence and social justice.
It seems that the new US policy against Cuba is to increase contacts with the Cuban people, support what Washington means by civil society in Cuba, and so to disrupt the interaction between Cubans and their local authorities. All this is based on obvious neo-liberal goals of dividing the people from the state and encouraging the development of a capitalist class on the island.
Cuba, meanwhile, will continue in its revolutionary determination to change what needs to be changed, seizing opportunities, but avoiding traps. Revolution is the mother of change!
May 14, 2016.
LA REVOLUCION ES LA MADRE DE LOS CAMBIOS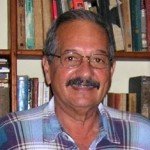 Por Manuel E. Yepe
http://manuelyepe.wordpress.com/
Louis A. Pérez Jr, sociólogo y profesor de la Universidad de Carolina del Norte en Chapel Hill, Estados Unidos, y autor de importantes libros acerca de la identidad nacional cubana, ha publicado un interesante ensayo en el que hurga en el significado de momento actual de los vínculos entre Cuba y Estados Unidos. El título puede confundir a muchos acerca del contenido: "¡Visite Cuba antes de que cambie! "
Con implacable tenacidad Estados Unidos se ha propuesto conseguir el cambio en Cuba. Ha sido una determinación con carácter de fijación en el transcurso de cincuenta y cinco años: una invasión armada, veintenas de complots de asesinato, años de operaciones encubiertas y decenios de sanciones económicas punitivas. Un embargo más duro que el impuesto a cualquier otro país del mundo, según lo admitiera la secretaria de Estado adjunta Roberta Jacobson en 2015. Todo diseñado para infligirle adversidad al pueblo cubano y profundizar el descontento mediante la privación económica, con la esperanza de que las penalidades obren en el sentido de incitar al pueblo cubano a rebelarse para que, en una arremetida, precipite el derrocamiento del gobierno cubano."
Así resume el profesor Pérez la trágica historia de agresiones y vejaciones que ha soportado el pueblo cubano por su firme decisión de llevar a cabo su proyecto de cambio independentista y socialista. Cuando la revolución cubana apenas se iniciaba (aunque ya había producido impresionantes conquistas populares aplaudidas
universalmente, como la reforma agraria y la alfabetización de todo el pueblo), Washington declaró que el turismo a Cuba era contrario a la política exterior y los intereses nacionales de Estados Unidos. Los viajes a Cuba quedaron así vedados por ley para todos los
estadounidenses como parte de una cruel política de hostilidad. Se conoce, porque las encuestas así lo indican, que la mayoría de los ciudadanos estadounidenses deseaban y siguen queriendo relaciones de amistad con Cuba no obstante el veneno que durante mas de medio siglo les han estado inyectando los medios masivos.
Lo lamentable es que no todos los norteamericanos basan sus criterios en el hecho de que esas políticas violan principios básicos del derecho internacional y normas elementales de convivencia humana. Son muchos los que sólo ven el asunto desde el punto de vista de lo que conviene a las corporaciones que, por efecto de muchos años de manipulación mediática, son consideradas la razón y el símbolo de la nación estadounidense.
El mérito del gobierno de Barack Obama ha estado en haber reconocido el fracaso de la política seguida por su país durante más de medio siglo. Estados Unidos había insistido en el cambio político en Cuba como precondición al establecimiento de relaciones diplomáticas normales. Próximo el final de su mandato, Obama viró esa política de cabeza, propuso relaciones diplomáticas normales como paso inicial; reanimó el sistema de autorizaciones selectivas "pueblo a pueblo"; modificó regulaciones; suavizó controles y relajó restricciones para ampliar los viajes autorizados a Cuba. Se declaró impotente contra el bloqueo, pero exhortó al Congreso a levantarlo.
"Mediante el compromiso, tenemos una mayor oportunidad de inducir cambios que por otros medios" declaró el Presidente para justificar el reajuste de su política hacia Cuba. "La presencia estadounidense en Cuba serviría para difundir en el pueblo cubano los valores de Estados Unidos".
Cuba había aceptado el reto que suponía la política "pueblo a pueblo" de Washington porque, no obstante su declarada intención de que los visitantes promovieran entre los cubanos la "democracia" (término con que Washington designa al sistema capitalista), los cubanos apreciaban tal propósito como oportunidad para demostrar a los visitantes las falsedades de la campaña difamatoria que desde hacía más de medio siglo libraban a escala global los medios corporativos de Estados Unidos contra Cuba.
La distancia que media entre las manipulaciones de esa campaña y la verdad es tan grande que desde el primer minuto de contacto con la realidad, los visitantes –como regla– se abren al entendimiento de las razones que dieron lugar a la histórica hazaña popular que es la revolución cubana y la sinrazón de la política de hostilidad de su gobierno contra el pequeño país insular.
Las mentiras, al chocar contra las evidencias, acabaron por despertar una fuerte corriente de atracción hacia el proceso independentista y de justicia social que es la revolución cubana.
Todo parece indicar que la nueva política estadounidense contra Cuba consiste en incrementar los contactos con el pueblo cubano, apoyar lo que ellos entienden por sociedad civil en Cuba y romper la interacción entre los cubanos y sus autoridades populares. Todo ello partiendo de claros fines neoliberales de separar al pueblo del Estado y fomentar el desarrollo de una clase capitalista en la isla.
Cuba, por su parte, seguirá en su empeño revolucionario de cambiar lo que tenga que cambiarse, aprovechando oportunidades, pero evitando trampas. ¡La revolución es la madre de los cambios!
Mayo 14 de 2016.