Render Unto the Body
The Things Which are the Body's
Modern society governs sexual activity in such ways that as humans, we have become too inhibited about the topic to handle our erotic responses "naturally".
By Mileyda Menéndez Dávila 
July 27, 2012
Translated and edited by Walter Lippmann for CubaNews.
Is sex dirty? Only when it's done the right way.
— Woody Allen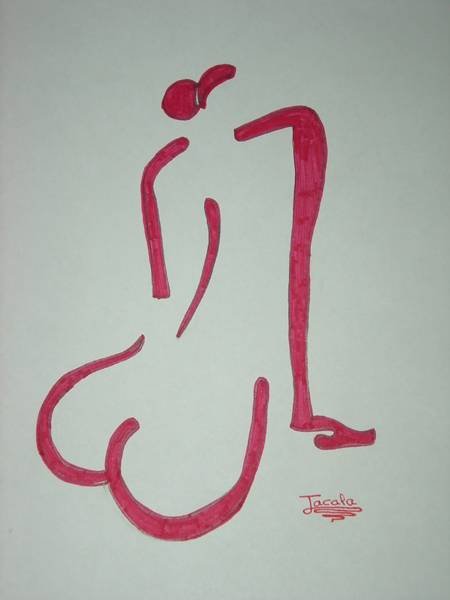 Seeking sexual satisfaction is one of our basic drives as humans, and masturbation is our first natural sexual activity; it's the way we discover our eroticism, learn to respond sexually, gain self-confidence and build self-esteem, according to therapist Betty Dodson, author of the book Sex for One that we e-mailed to you some months ago.
In her opinion, modern society governs sexual activity in such ways that as humans we have become too inhibited about the topic to handle our erotic responses "naturally".
Sexual skill has to be learned from practice, she says. The first step to enjoying orgasm is learning to like our own genitals, particularly in the case of women, who have been compelled for centuries to see themselves as sexless mothers and domestic-slaves.
There's not a "right" or "better" way to have sex, especially if we repress our desires or fantasies for the sake of vaginal sex as the only proper kind of sex and reproduction as love's ultimate purpose.
We can get pleasure out of touching our own body without feeling guilt, even in front of our partner, Dodson recommends. Couples seldom feel the urge at the same time, but sometimes all either one of them has to do is start with self-caressing for the other to become aroused and follow suit. And if not, well, the one who started will at least satisfy his or her sexual urge, which is fun, since neither of them has to restrain themselves or feel obliged to do something against their will.
Cultivating pleasure leads to more of it. Masturbating together provides a wider range of possibilities to experience new things and first-hand knowledge about what our partner prefers and, at what rate, by paying attention to their reaction as we caress their erogenous zones.
Our psychological intimacy grows as well when we are free to speak our mind and feel less compelled to meet the other's needs all the time.
Many of Dr. Dodson's patients admitted being very tense when they didn't feel like having sex. Thinking a simple "No, thanks" was out of the question, they would start an argument instead, as the best way to stay clear of their partner's advances, which would eventually do more harm than good to their relationship.
Such a negative attitude toward things erotic has been culturally induced. Behind most stories people tell their therapists or discuss in the media is a great deal of needless suffering caused by ignorance.
This lack of knowledge about their genitals and how to stimulate them has led women to think they're less a person than their partner and in many cases to fake their orgasms, which gives them a sense of being trapped in a big sexual lie.
Once they get to bringing down the cultural barriers and agreeing from the beginning of the relationship that all orgasms are equally valid, they will suffer less and spare their significant other the trouble of striving to make them feel satisfied with penetration.
If a woman can masturbate to orgasm, she is orgasmic, Dr. Dodson points out. Men call frigid a woman who fails to reach orgasm in the traditional position, in a matter of minutes, and the way he likes. But very few women will climax like that, mainly if their center of pleasure par excellence –the clitoral area– is not caressed. Can males by any chance have orgasms without stimulating their glans?
A massage with no strings attached
Having orgasms is not a requisite to enjoying love, but those who never have them will hardly ever take a positive stance towards sex. If you feel obliged to pretend you're having a good time just to keep your partner happy or avoid his/her demands for more intercourse the hopeless way, your relationship is sure to pay for it and you will start living in a constant state of anxiety.
Sexual repression and distress take a toll on both sexes. Sometimes men also force themselves to penetrate their partner even if they're not in the mood only because "they're supposed to" or for fear of being dumped. However, specialists worldwide agree that when we're too tired or tense to have sex it's better to forget about it and get a good massage instead.
No one expects to have orgasms from or get turned on by a massage, so it's safe to ask your partner for one. You only have to let yourself be carried away with the feeling and loosen up to enjoy such a sensual, relaxing rub that gives a good lift without demanding a sexual response in return.
Dr. Dodson assures us  that modern men and women are always on edge because they "pretend" all the time and play multiple roles in their jobs, families, communities… Not everybody looks for a chance to leave the "stage", stop thinking and find a little time to feel without any obligation to fulfill other people's needs.
Therefore, whenever she works with couples who have been together for a long time, she advises massage and masturbation, stressing that when we stop doing the same old things in the same old positions, a new erotic experience is likely to open up new horizons to our intimacy, and without any pressure.
===================
Libro completo en español gratis pdf
https://tonina.net/index.php/es/categorias/libros-de-fisica/item/18877-sexo-para-uno-el-placer-del-autoerotismo-pdf-betty-dodson