Marxists Say Clinton is Not the Lesser Evil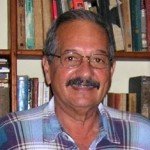 By Manuel E. Yepe
http://manuelyepe.wordpress.com/
Exclusive for journal POR ESTO! of Mérida, México.

A CubaNews translation.
Edited by Walter Lippmann.
"By rejecting Hillary Clinton as Lesser Evil and, most importantly, by resolving to build political independence, Sanders campaign activists and supporters can make 2016 a year of genuine "political revolution." This is the conclusion reached in an article published by Marxism Leninism Today (MLT) on July 12.
Under the title "What Should Bernie Sanders Supporters Do Now?" the editors express their view on the decision of Senator Sanders to join the Hillary Clinton campaign –against whom he had sought the nomination of the Democratic Party– and consider that the 2016 elections reflect the deepening crisis of the capitalist economic system in general and the US political party system in particular.
In the 2016 primary season, something new happened: voter response to Trump and Sanders represented a new level of mass disaffection from the existing political system.
"Everyone knew voter anger had to come, sooner or later. Forty years of stagnant or declining wages, the export of jobs and de-industrialization, growing inequality, police violence against Black youth, mass incarceration, attacks on unions and labor rights, rolling back the social safety net, endless wars, the 2008 Great Recession and the halting recovery, gridlock in Congress, growing poverty and insecurity – all have altered the consciousness of tens of millions," said MLT.
"At the Democratic Party Platform drafting meeting in Orlando, Florida, Sanders' positions on issues such as the Trans-Pacific Partnership, Palestinian rights, and single-payer healthcare have been rebuffed by the Clintonites," the US communists journal said.  
Worsening social discontent sparked insurgencies in both major parties. With the narrowing differences between the two monopoly parties, the received wisdom, "Vote for Lesser Evil" makes less and less sense to ordinary voters, let alone to Sanders supporters.
Voter anger has finally found political expression at the ballot box, but the way anger has been expressed is not symmetric.
In the case of the Democrats, Bernie Sanders offered a version of Scandinavian social democracy. Political independence was no part of his plan. From the start, he pledged to support the eventual Democratic nominee. To his credit, he moved leftward on a number of important issues. His campaign inspired sections of the Democratic base, especially youth. Sanders wound up with 12 million votes in the primaries, compared to 16 million for Clinton.
According to MLT's article, progressive/liberal insurgencies in the Democratic Party are not new: Ted Kennedy against Jimmy Carter in 1980; Jesse Jackson in 1984 and 1988; Howard Dean in 2004; Dennis Kucinich in 2004 and 2008. In all cases, the insurgency petered out. Most Democrats ended up voting for the Democratic nominee, seemingly a "Lesser Evil", rather than a thoroughly-reactionary Republican candidate. The Democratic Party establishment knows how to corral stray sheep.
The Clinton camp, for example, has done this with talk of Trump's "fascism" or his "McCarthyism," or the unspeakable horror of "losing" the US Supreme Court.
The Lesser Evil argument has never been weaker than it is now, says MLT, "The two big parties are equally evil; then it is incumbent on progressives to begin systematic political work for independence from the two-party system. Trump and Clinton are equally evil, but in different ways. On domestic issues (except trade), Trump is obviously worse than Clinton, but on foreign policy Clinton is demonstrably more dangerous than Trump," affirms MLT.
Trump represents a long US tradition of right-wing populism that mingles racism, xenophobia, nationalism, and isolationism with nostalgia for a golden past. He combines attacks on socially-oppressed groups with distorted forms of anti-elitism based on "scapegoating".
July 19, 2016.
DICEN MARXISTAS QUE CLINTON NO ES MAL MENOR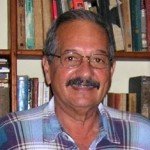 Por Manuel E. Yepe
http://manuelyepe.wordpress.com/
"Rechazando que Hillary Clinton sea un mal menor y, lo más importante, estando resueltos a construir su independencia política,  los activistas y partidarios de la campaña de Sanders pueden hacer de 2016  un año de genuina revolución política", dice un comentario de Marxismo Leninismo Hoy (MLT)" publicado el 12 de julio.
 Con título "¿Qué deben hacer ahora los partidarios de Bernie Sanders?",  expresan el criterio de la dirección de su formación política acerca de la decisión del senador Sanders de sumarse a la campaña de Hillary Clinton, con quien contendía por la candidatura del partido demócrata, al tiempo que evalúan las elecciones de 2016 como un reflejo del agravamiento de la crisis del sistema capitalista en general y del sistema de partidos políticos de Estados Unidos en particular.
 En la temporada de primarias de 2016, sucedió algo novedoso: las candidaturas de Trump y Sanders demostraron la existencia de un nuevo nivel de malquerencia en el sistema político vigente.
 "Todos sabían que la ira de los votantes tendría que aparecer tarde o temprano. Cuarenta años de estancamiento o disminución de los salarios; de desindustrialización y exportación de puestos de trabajo, de crecientes desigualdades, de violencia policial contra jóvenes negros, encarcelaciones masivas y ataques contra los sindicatos obreros y los derechos laborales, de retrocesos en la red de seguridad social, de guerras interminables, de la Gran Recesión de 2008 y su vacilante recuperación; paralizaciones en el Congreso; creciente pobreza e inseguridad -todo lo cual concientiza a decenas de millones", expone MLT.
 En una reunión para la redacción de la plataforma del partido demócrata que se efectuó en Orlando, Florida, las posiciones de Sanders en temas como el acuerdo de Asociación Transpacífico, los derechos de los palestinos y el pagador único de salud fueron rechazados por los clintonitas, recuerda el texto de los comunistas estadounidenses.
 El agravamiento del descontento social provocó insurgencias en ambos partidos mayoritarios. Con el estrechamiento de las diferencias entre las dos partes del monopolio, el "Voto por el mal menor" tiene cada vez menos sentido para los votantes comunes y corrientes, y mucho menos para los seguidores de Sanders.
 La irritación de los votantes, finalmente, ha tenido expresión política en las urnas, pero ésta se ha expresado de manera asimétrica. En el caso de los demócratas, Bernie Sanders ofreció una versión de la socialdemocracia escandinava de la que no era parte la independencia política de los dos grandes partidos. Desde el primer momento prometió apoyar al candidato demócrata vencedor en las primarias. Tuvo a su favor el haber movido hacia la izquierda la agenda demócrata en varias cuestiones importantes. Su campaña inspiró a muchos sectores de la base demócrata, especialmente a los jóvenes. Obtuvo 12 millones de votos en las primarias, que se comparan con 16 millones de Clinton.
 Según el artículo de MLT, las insurgencias progresistas o liberales en el partido demócrata no son nuevas: Ted Kennedy contra Jimmy Carter en 1980; Jesse Jackson en 1984 y 1988; Howard Dean en 2004; Dennis Kucinich en 2004 y 2008. La mayoría terminaron votando por el candidato demócrata, aparentemente porque eran un "mal menor" que el candidato republicano declaradamente reaccionario.
 La dirigencia del partido demócrata sabe cómo hacer volver al redil de la oveja perdida.
 En el caso de Clinton, por ejemplo, lo ha hecho aludiendo al "fascismo" o el "macartismo" de Trump, o al horror indecible de "perder" la Corte Suprema de los Estados Unidos.
 El argumento del mal menor nunca ha sido más débil que ahora, asegura MLT. "Los dos grandes partidos son igualmente malos, corresponde por ello a los progresistas comenzar un trabajo político sistemático por su independencia del sistema de dos partidos. Trump y Clinton son igualmente malos. En asuntos internos (excepto comercio), Trump es evidentemente peor que Clinton, pero en política exterior Clinton se muestra más peligrosa que Trump, afirma MLT.
 Trump representa una larga tradición estadounidense de populismo de derecha que mezcla racismo, xenofobia, nacionalismo y aislacionismo con nostalgia de un pasado dorado. Combina ataques a grupos socialmente oprimidos con formas distorsionadas de anti elitismo basado en la búsqueda de chivos expiatorios.
 En el caso de los demócratas, Bernie Sanders ofreció una versión de la socialdemocracia escandinava sin que fuera parte de su plan la independencia política. Prometió siempre apoyar al candidato demócrata vencedor en las primarias. En su favor está haber movido hacia la izquierda la agenda demócrata en una serie de cuestiones importantes.
 Julio 19 de 2016.