The "Hate Cuba" Industry in Crisis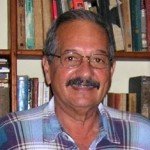 By Manuel E. Yepe
http://manuelyepe.wordpress.com/
A CubaNews translation.
Edited by Walter Lippmann.
The process towards the normalization of relations between Cuba and the United States officially began with the reopening of their respective embassies in Washington and Havana. However, everyone knows that it will take a long time to repair the ruins caused by the absurd imperialist policy and to travel the dangerous road without perilous mishaps.
It is not that the goal is not clearly known. Everything about what normal relations between nations are is written down –almost to the smallest detail– in countless books and treatises on International Law, public and private. These explain the procedures that define non-interference and normalcy.
Jean-Guy Allard, a veteran Canadian journalist accredited to Havana and a regular contributor to Radio Havana Cuba and Granma, said in an interview with Dick Emanuelsson, Deputy Director of Colombian news agency Anncol, that "what is good for Cuba is that the machinery of US disinformation had to clean up Cuba's image to make the change viable.
"When it suited the Empire, the island was transformed overnight from diabolical to sympathetic. Cuba has become a decent country in the US media. The day after that about-face in the media, many European countries, confirming their despicable subservience, flew to Havana to pay their respects. And with that Cuba already won. "
But now, says Allard, it is imperative to lift the infamous blockade –which the US euphemistically calls "embargo"– and to put an end to more than half a century of mistreating the Cubans. "You cannot torment a people for five decades without having to pay for the damages, which are huge."
Allard, who has become a prominent observer of the strained relations between Washington and Havana, notes that "until now, the US presence in Cuba has meant espionage, infiltration, recruitment and penetration. We will have to see if the announced new diplomacy between neighbors is more civilized. "
Noting the development of Washington's relations with other progressive countries in Latin America, the expert reporter wonders: "What will be the "new look" of US subversive activity in Havana? Surely they will not give up interference; they will fine-tune it".
The prestigious French-Canadian journalist considers that, so far, the performance of all dissidents in Cuba has been designed for foreign consumption. It was from abroad where the donations come to initially breed them and keep them alive to this day. "Cuban dissidents, so widely promoted by the press abroad, are little less than invisible in Cuba," noted Allard.
Regarding the situation of the of the revolution's enemies abroad, Allard believes that "now the confusion is already apparent in the anti-Castro zoo. They do not know how to recycle themselves. "
"The hate-Cuba industry that generated millions for decades –and made the fortunes of hundreds of miameros [Miami-based enemies of Cuba]– no longer exists. Miami, the city of the CIA, became the narco capital and now it is said to be the Mecca of pornography. The anti-Cuban-Miami began with Batista´s gangsters and grew up with CIA money. Sooner or later, it will have to refocus on the new relationship between neighbors. "
The industry of hatred has been described as the most lucrative machinery in the state of Florida. Created fifty-five years ago by President Eisenhower, to promote and highlight the achievements of the Cubans living in "democracy" against those who live in Cuba, it gradually degenerated into a well-structured mafia with deadly tentacles in most of the hemisphere.
With a huge variety of ubiquitous tentacles, sometimes with absolute control over educational, financial, social, judicial, religious, political, labor and cultural spheres in South Florida … and even beyond, no one has been able to aspire to a leadership position without its approval and blessing.
By fanning the flames of a war that would eventually overthrow the Cuban government, this industry has swindled the US government out of billions of dollars.
Moral decadence placed Florida at the pinnacle of many crime statistics concentrating the largest group in the nation of officials –political or administrative– in prison, accused, on probation, or wanted. Florida has the most Medicare and Medicaid fraud, and the nation's largest drug-trafficking center, among other niceties.
This criminal environment has made South Florida home to the largest and most diverse collection of Latin American former dictators, terrorists and murderers.
September 5, 2015.
EN CRISIS LA INDUSTRIA DEL ODIO A CUBA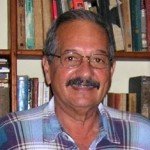 Por Manuel E. Yepe
http://manuelyepe.wordpress.com/
El proceso hacia la normalización de las relaciones entre Cuba y Estados Unidos comenzó oficialmente con las reaperturas de las embajadas respectivas en Washington y La Habana, pero nadie ignora que tomará mucho tiempo reparar las ruinas provocados por la absurda política imperial, a fin de recorrer el complejo camino sin peligrosos contratiempos.
No se trata de que no se sepa cuál es la meta. Todo está previsto -casi hasta los mínimos detalles- acerca de lo que son las relaciones normales entre naciones en infinidad de libros y tratados sobre Derecho Internacional, público y privado, que explican los procederes que definen la no injerencia y la normalidad.
Jean-Guy Allard, veterano periodista canadiense acreditado en La Habana y colaborador habitual de Radio Habana Cuba y el diario Granma, opinó en entrevista que le hiciera Dick Emanuelsson, subdirector de la agencia de noticias Anncol, de Colombia, que "lo bueno para Cuba es que la maquinaria de desinformación de EEUU ha tenido que lavar la imagen de Cuba para hacer viable el cambio.
"Cuando al imperio le convino, la Isla pasó a ser, de un día para el otro, de diabólica a simpática. Cuba se ha convertido en un país decente en los medios estadounidenses. Al día siguiente de ese giro mediático, muchos países europeos, confirmando su servilismo execrable, volaban hacia La Habana a presentar sus respetos. Ya en eso Cuba ganó".
Pero ahora, dice Allard, urge levantar el infame bloqueo –que eufemísticamente Estados Unidos denomina embargo- y terminar con más de medio siglo de maltratos a los cubanos. "No se puede martirizar a un pueblo durante cinco décadas sin pagar por los daños, que son enormes".
Allard, quien se ha convertido en un muy destacado observador de las tensiones en las relaciones entre Washington y La Habana, hace notar que "hasta ahora la presencia norteamericana en Cuba ha significado espionaje, infiltración, captación y penetración. Habrá que ver si con la nueva diplomacia entre vecinos que se anuncia será más civilizada". Observando el desarrollo las relaciones de Washington con los demás países progresistas de América Latina, el experto periodista se pregunta: "¿Cuál será el nuevo "look" de la actividad subversiva de EEUU en La Habana? Seguramente no renunciarán a la injerencia, la afinarán".
El prestigioso periodista franco-canadiense considera que hasta ahora la actuación de toda la disidencia en Cuba está –o ha estado– orientada al consumo exterior, de donde provienen las donaciones que propiciaron su existencia y los mantienen con vida. "Los disidentes cubanos, tan promocionados por la prensa afuera, son poco menos que transparentes en Cuba", hizo notar Allard.
Respecto a la situación de los enemigos de la revolución en el extranjero, Jean-Guy Allard opina que "ya se ve la confusión en el zoológico del anticastrismo. No saben de qué forma reciclarse".
"Esta industria, que generó millones durante décadas e hizo la fortuna de cientos de miameros, ya no da. Miami, la ciudad de la CIA, pasó a capital del narco y ahora se dice que es la Meca del porno. La Miami anticubana se inició con los gánsteres de Batista y se desarrolló con el dinero de la CIA. Tendrá, tarde o temprano, que reorientarse hacia la nueva relación entre vecinos". La Industria del odio ha sido descrita como la maquinaria más lucrativa en el estado de Florida. Creada hace cincuenta y cinco años por el Presidente Eisenhower para fomentar y destacar los logros de los cubanos que viven en "democracia" frente a los que viven en Cuba, degeneró poco a poco en una bien estructurada mafia con puntas mortales en casi todo el hemisferio.
Con una enorme variedad de tentáculos omnipresentes, a veces con dominio absoluto en aspectos educativos, financieros, sociales, judiciales, religiosos, políticos, laborales y culturales en el sur de la Florida… y un poco más allá, nadie ha podido aspirar a ejercer un liderazgo sin su aprobación y sus bendiciones.
Por avivar llamas de una guerra que eventualmente derroque al gobierno cubano, esta industria ha estafado al gobierno de Estados Unidos miles de millones de dólares.
La decadencia moral colocó a la Florida en el pináculo de muchas estadísticas de delincuencia concentrando el mayor grupo de funcionarios, políticos o administrativos acusados, en la cárcel, en libertad condicional o buscados en la nación; los más grandes fraudes de Medicare y Medicaid, y el mayor centro de comercio de drogas en la nación, entre otras linduras.
Este ambiente criminal ha concentrado en el Sur de la Florida la residencia de la mayor y más diversa colección de exdictadores, terroristas y asesinos latinoamericanos.
Septiembre 5 de 2015.