Alejandro Armengol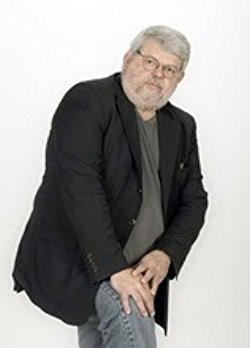 About Me
A CubaNews translation.
Edited by Walter Lippmann.
Alejandro Armengol was born in Cuba and has lived in the United States since 1983. He studied Electrical Engineering and Nuclear Physics in the University of Havana, and holds degrees in Psychology and Sociology, two professions he has never practiced. A journalist for more than fifteen years, his work has been published in journals and newspapers in the United States and Europe, and some of them have received the National Association of Hispanic Publications award. He writes a weekly column in El Nuevo Herald and another in the online newspaper Encuentro en la red. He is an associate professor in the University of Miami. In 2000 he published his books La galería invisible (short stories) and Cuaderno interrumpido (poems), and in 2003 his book Miamenses y Más. You can write to him at aarmengol@herald.com
I received clarification from the State Department's Bureau of Western Hemisphere Affairs about the statements made by Thomas Shannon, Assistant Secretary of State for Western Hemisphere Affairs, incorrectly published by the news agency EFE since the very beginning, as I said both in my blog and my Monday column.
It only remains for me to add that, even if it comes out on Monday, I write my column on Thursday or Friday, so that the relevant page in El Nuevo Herald is ready for print right on Friday. I had not come to the newspaper since last Thursday, so I have just found out about this information, which I now pass on to the readers of my column and to Cuaderno de Cuba: