Activists Evicted from Venezuelan Embassy in Washington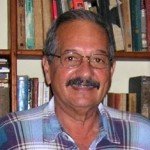 By Manuel E. Yepe
http://manuelyepe.wordpress.com/

Rebelión has published this article with the permission of the author through a Creative Commons license , respecting their freedom to publish it in other sources. 
Translated and edited by Walter Lippmann. 
The diplomatic headquarters was occupied by social movements to prevent the entry of staff appointed by Congressman Juan Guaidó, who proclaimed himself as "president in charge."
U.S. federal agents on Monday ordered the eviction of the Venezuelan embassy in Washington, which had been closed to the public and taken by U.S. activists to prevent the entry of personnel appointed by the opposition deputy Juan Guaidó, whom the White House recognizes as "president in charge" of the Caribbean country.
Since his self-proclamation, Guaidó has tried to bring into the diplomatic headquarters, a man whom Guaidó arbitrarily designated as 'representative' to that country, Carlos Vecchio, and Guaido's 'ambassador' to the Organization of American States (OAS), Gustavo Tarre Briceño.
In a document that bears no letterhead or signature, alleged U.S. authorities urged activists to "vacate the embassy" because it should only be "used for diplomatic purposes," while warning that otherwise, the occupants would be violating federal and local law. However, the text recognizes Vecchio and Tarre as 'legitimate representatives' of Caracas, even though their appointments are illegal under the Venezuelan Constitution.
The operation comes after pressure from supporters of the opposition congressman, who led the attempted coup d'état in Caracas on April 30, and after several days of protests and incidents outside the building with demonstrators in favor of President Nicolas Maduro, who tried to defend the embassy. During those events, the police arrested three people.
The social movements leading the vigil at the embassy, grouped into Collectives for Peace, made up of Popular Resistance and Code Pink, were invited by the government of Nicolás Maduro, after the Venezuelan Foreign Ministry denounced that Guaidó personnel had taken two buildings: the Venezuelan consulate in New York on April 13; and the Venezuelan office of the Military Attaché in Georgetown on March 19.
The leader of the Code Pink movement, Medea Benjamin, lamented through her Twitter account the eviction from the building. She said the movements were trying "to prevent the Venezuelan embassy from being handed over to an unelected coup leader. However, she warned that "the struggle continues."
On April 24, it was the third month since the Venezuelan president ordered all his diplomatic personnel accredited in the U.S. to return to Caracas, following the rupture of relations between the two countries.
However, the Vienna Convention establishes the obligation of States to safeguard the facilities and assets of countries that are used for diplomatic purposes even if relations are broken off.
Manuel E. Yepe
May 15, 2019
The original source for this article is Rebelión
Copyright © Manuel E. Yepe, Rebelión, 2019