At the mercy of life, not of addictions
The person addicted to drugs does not always present such dramatic symptoms and is not always easily identifiable, some manage to maintain a certain degree of functionality, although he or she is not exempt from going through the same substations as any other addict.
Author:
María Esther Ortiz Quesada |digital@juventudrebelde.cuPosted: Saturday 26 June 2021 | 01:24:10 pm. 
Translated and edited by Walter Lippmann for CubaNews.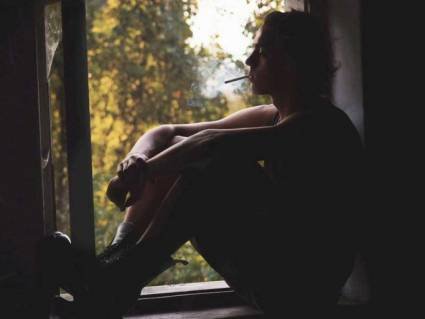 This time drugs will not be at the center of attention, neither them nor their effects on the central nervous system. While it is true that they are among the great protagonists of the drama, I prefer to focus on the real protagonist: the person.
It all started just when drugs stopped being only in nature, stopped being collected by a hand and stopped being used only in ritual sessions under previously established guidelines. When the collecting hand was replaced by a hand that cultivates, harvests, processes and generates substances that alter the state of consciousness and that hand offers those products to other hands in exchange for lucrative goods, then drugs changed the nature of their relationship with people, or rather, people changed the nature of their relationship with natural psychoactive substances and drug trafficking appeared.
This commercial activity, as lucrative as it is destructive, forced the creation of regulations, prohibitions and agreements that sometimes create disagreements, interpretations and misinterpretations. The old legal maxim warns that ignorance of the law does not exempt from compliance and responsibility.
Although the value of knowledge of laws and regulations, agreements and disagreements goes far beyond the warning about compliance, it is the knowledge of the history and evolution of the laws governing the issue of drug trafficking, both for the confrontation and for the understanding of people's beliefs about drugs and their use, for the design of prevention or treatment programs.
From this perspective, knowledge of the history of drugs in humanity has an effect on the fight against drug trafficking and an indisputable value for the socio-psychological and medical approach to drug abuse, in the same way that laws and agreements nurture history and provide guidelines for treatment approaches and have a preventive effect for many; Prevention and treatment, on the other hand, remove many people from the drug trafficking networks, weaken them and form informal armies of people who, after recovery, pass on their experiences to others with the explicit or not message of BETTER NOT STARTING.
Turning to individuals 
There are non-consuming individuals and they are much more frequent than you can imagine, who never established a relationship with any psychoactive substance, including legal ones. There are others who, at the time broke their relationships with any psychoactive substance. Rejecting this reality means looking at it with a narrow, reduced, tunnel vision.
Consumers are divided into two groups: those who consume responsibly. In this group are all those who are medicated with psychotropic drugs, neuroleptics and other substances necessary to reduce discomfort or control illnesses. Although the fact that the substances consumed are prescribed by a physician is not enough to be considered responsible consumption. To do so, consumption must be limited to the substance, dosage, frequency and time indicated by the physician. This is the only way to be responsible.
The essence of the concept lies precisely in the fact that the substance that is introduced into the organism does not cause damage. This is either because the quantity does not exceed the levels that the organism can tolerate, or because the frequency does not interfere with the harmonious functioning of physiological and psychological processes. In other words, both quantity and frequency must be tolerable by the organism. In still other words, both quantity and frequency must be tolerable for the organism. I say this because of my work experience, practically all consumers say that they consume in a controlled manner.
The big problem is that the consumer generally loses or does not have the notion of self-care while the exercise of their critical judgment is diminished, so they cannot evaluate what is tolerable for their organism and what is not.
It is true that not all consumers are classified as addicts, but it is also true that all addicts, before becoming addicts, have been simply responsible consumers or not, but "uncomplicated" consumers.
I consider it important to be able to identify which people, and under what circumstances, become irresponsible consumers, also called abusive consumers. It classifies as irresponsible and abusive consumption, any amount of drugs, legal or not, by pregnant or breastfeeding women, by minors, by people who drive vehicles or handle precision equipment and instruments, people who are on medication, who suffer from mental illnesses, among others.
An overdose occurs as a consequence of irresponsible, abusive consumption by someone who may not even be a frequent user. It is someone who, in a certain place and occasion, in search of enhancing something he/she believes he/she lacks or with the intention of attenuating an uncomfortable or painful emotion or feeling, for which he/she is not able to solve with help and confused or gullible by what he/she has heard in the promotion of drug consumption, comes to believe that drugs are the solution. This type of irresponsible consumption, which leads to acute intoxication, generally occurs in situations of celebration, loss, grief and anger, causing unfortunate situations for others and for the consumer.
The consequences will always be in correspondence with the amount consumed, the type of drugs, the general state of the person, the circumstances in which the consumption occurred and of course, with the personality of the consumer.
Finally, although the subject of irresponsible consumption is much broader, I will refer to addiction, the last stop for the consumer, which in itself, has several substations and none can be described as pleasant, comfortable or successful. To illustrate a little: the consumption of drugs makes the organism work at the mercy of the substance and when this practice becomes frequent, when the doses increase, then the organism is left without possibilities to defend itself. This generates mediate and immediate damages that make the consumer suffer from certain disorders or illnesses that force they to visit hospitals (first substation). On the other hand, drugs make the person not always able to control their impulses, behavior and language, so it is not surprising that sometimes he becomes a victimizer or a victim, with possible legal consequences that sometimes go from court, to the penitentiary systems (second sub-station). Both sub-stations may be creating the basic conditions for the person with abusive or irresponsible consumption, turned the addict to endanger his life either by disease, violence, accidents or suicide (cemetery, third station).
The addicted person does not always present symptoms so spectacular and is not always easily identifiable, some manage to maintain a certain degree of functionality, although he/she is not exempt from going through the same substations as any other addict.
If someone were to ask me what are, from my point of view, the most significant signs that distinguish an addicted person from a non-addict, I could make a long list of indicators ranging from damage to health, to cognitive processes, to the economy, to the family, to social relations, in short, the list would be quite extensive. But I prefer to think of the non-addicted person, the person who lives according to his or her own mandates and not according to the impulses generated by a substance.
Functional non-addicted people prioritize objectives that facilitate them to achieve greater harmony and comfort in their lives and do not subordinate them to obtaining, buying and consuming substances.
The central objectives of functional non-addicted persons can be found focused on the family as a network of support, responsibility and affection; on friends, as that chosen family, with whom they have encounters and misunderstandings and with whom friendship always survives; on functional leisure, that which distracts, recreates and cultivates mind and body; on economic security for oneself, that which distracts, recreates and cultivates mind and body; in the economic security for oneself, for the family and to be able to dedicate time to the spiritual economy and one more objective, that although it is not the last one, it is very important as a social entity and is referred to the certainty of remaining an active and respected social entity.
Unfortunately, although to external eyes this does not occur with some addicts, most of these objectives are not prioritized by the addicted person and are subordinated to the places, situations and people that facilitate the obtaining of drugs and their consumption.
At this point a question may arise, why worry about responsible or low-risk users, if for them this is not the reality?
Let us return to an earlier statement: all addicts are users, although not all users are addicts. Anyone who uses drugs is much more likely than anyone else to go through the addictive process to addiction.
It is not about going to the place of the fire, it is about creating the conditions so that the fire does not occur; it is not only about having care services for addicts, it is about prevention where apparently there are no risks either, in order to enhance the strengths.
It is a matter of knowing the laws and agreements on the subject and making appropriate interpretations, always placing the person at the center of attention. I speak in the singular, because from this singularity arises the plural, the collective, the society, not as a numerical sum. It arises instead as a dynamic interaction of personal, family, local, national histories, of these cultural interactions and of the convictions and beliefs that these dynamics generate, convictions and beliefs that protect or unprotect. I insist, it is the person at the center of attention because any addiction is an affront to human dignity.